0-140-18076-1
2162

2

copies
C1 C2
---
1-872-43814-8
2160

3

copies
C2
---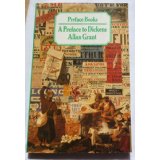 A Preface to Dickens
Allan Grant , Longman , 1984
Preface Books is a series of scholarly and critical studies of major writers intended for those needing modern and authoritative guidance through the characteristic difficulties of their work to reach an intelligent understanding and enjoyment of it.
0-582-35272-x
111132

1

copies
C1 C2
---
0-146-00130-3
111078

1

copies
C1 C2
---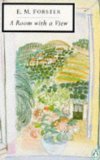 A Room with a View
E.M. Forster , Penguin Books Ltd , 1955
This novel, set in 19th century Florence, Italy, tells of a romance between a young, "unaffected" middle class English woman (Lucy Honeychurch) and the son of the unconventional Emerson family. But Lucy is already engaged to a man back in England, and so begins her struggle between social conventions and her heart.
Art & Design
9780140180787
195

2

copies
C2
---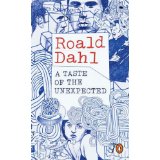 A Taste of the Unexpected (Pocket Penguin)
Roald Dahl , Penguin , 2005
As well as being famous the world over for his darkly humorous children's tales - all published by Puffin - Roald Dahl is also known for his compelling and twisted short stories, all of which are published in "Penguin" paperback. "A Taste of the Unexpected" gathers together three sinister tales that fully exhibit Dahl's mastery of suspense and his unsurpassed ability to tease the reader until the very last sentence.
---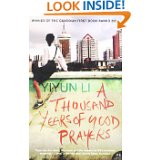 A Thousand Years of Good Prayers
Yiyun Li , Harper Perennial , 2006
In this prize-winning collection of short stories, Yiyun Li brings us a modern China facing up to a complex history of repression and guilt. In "Extra", a Chinese woman, alone in middle age, befriends a young boy and we see how love begins to overcome the strictures that dominate their lives. In "Immortality" a young man bears a striking resemblance to the Dictator, and so finds a strange kind of calling.
0-00-719663-6
111030

1

copies
C1 C2
---
no barcode
332

1

copies
C1 C2
---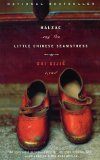 Balzac and the Little Chinese Seamstress
Dai Sijie , Anchor , 2001
1971: Mao's Cultural Revolution is at its peak. Two sons of doctors, sent to "re-education" camps, forced to carry buckets of excrement up and down mountain paths, have only their sense of humour to keep them going. Although the attractive daughter of the local tailor also helps to distract them from the task at hand. The boys' true re-education starts, however, when they discover a hidden suitcase packed with the great Western novels of the nineteenth century. Their lives are transformed. And not only their lives: after listening to the stories of Balzac, the little seamstress will never be the same again.
0-385-72220-6
111057

1

copies
C1 C2
---
0-330-36764-X
252

1

copies
B2 C1 C2
---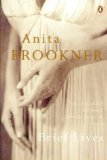 Brief Lives
Anita Brookner , Penguin Books Ltd , 1991
Fay, celebrated ex-singer, meets the theatrical Julia and they begin a relationship of mutual distrust. It is a friendship sustained through loneliness, desperation and the morbid attraction of opposite characteristics as both women remain out of step with the time in which they live.
0-140-14538-9
327

1

copies
C1 C2
---
0-14-600234-2
111081

1

copies
C1 C2
---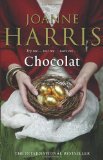 Chocolat
Joanne Harris , Black Swan , 2000
When an exotic stranger, Vianne Rocher, arrives in the French village of Lansquenet and opens a chocolate boutique directly opposite the church, Father Reynaud identifies her as a serious danger to his flock - especially as it is the beginning of Lent, the traditional season of self-denial. War is declared as the priest denounces the newcomer's wares as the ultimate sin. Suddenly Vianne's shop-cum-cafe means that there is somewhere for secrets to be whispered, grievances to be aired, dreams to be tested. But Vianne's plans for an Easter Chocolate Festival divide the whole community in a conflict that escalates into a "Church not Chocolate" battle. As mouths water in anticipation, can the solemnity of the Church compare with the pagan passion of a chocolate eclair?
0-552-99848-6
111039

1

copies
C1 C2
---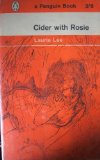 Cider with Rosie
Laurie Lee , Penguin , 1959
Cider with Rosie is a wonderfully vivid memoir of childhood in a remote Cotswold village, a village before electricity or cars, a timeless place on the verge of change. Growing up amongst the fields and woods and characters of the place, Laurie Lee depicts a world that is both immediate and real and belongs to a now-distant past.
0-14-001682-1
111060

2

copies
C1 C2
---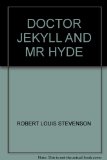 Dr Jeckyll and Mr Hyde and Other Stories
Robert Louis Stevenson , Penguin , 1979
Published as a 'shilling shocker', Robert Louis Stevenson's dark psychological fantasy gave birth to the idea of the split personality. The story of respectable Dr Jekyll's strange association with the 'damnable young man' Edward Hyde; the hunt through fog-bound London for a killer; and the final revelation of Hyde's true identity is a chilling exploration of humanity's basest capacity for evil.
0-14-043117-9
111048

1

copies
C1 C2
---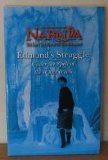 Edmund's Struggle Under the Spell of the White Witch (from The Chronicles of Narnia)
C.S. Lewis , Harper Collins , 2005
Edmund Pevensie is finding it hard to get along with his brother and sisters at their new guardian, Professor Kirke's house, and when he follows his little sister, Lucy, into an old wardrobe things get much, much worse for Edmund. For it is in Narnia, the land beyond the wardrobe, that Edmund meets the White Witch and has his first delicious and disastrous taste of her bewitching Turkish Delight. How can Edmund escape from her clutches and help save Narnia, and his family, from a terrible fate?
0-00-773921-4
111021

1

copies
C1 C2
---
9780230029163
104248

1

copies
---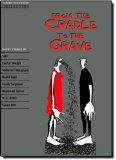 From the Cradle to the Grave
Oxford , Oxford University Press , 1993
This collection of short stories explores the trials of life from youth to old age: the idealism of young people, the stresses of marriage, the anxieties of parenthood, and the loneliness and fears of older people. There is a wide variety of styles of writing, from black humour and satire to compassionate and realistic observative of the follies and foibles of humankind
0-194-22692-1
567

1

copies
B2 C1 C2
---
9781424028795
104770

1

copies
A1 A2 B1 B2 C1 C2
---
0-7475-3848-4
111027

1

copies
C1 C2
---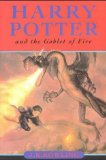 Harry Potter and the Goblet of Fire
J.K. Rowling , Bloomsbury , 2000
The summer holidays are dragging on and Harry Potter can't wait for the start of the school year. It is his fourth year at Hogwards School of Witchcraft and wizardry, and there are spells to be learnt, potions to be brewed and Divination lessons (sigh) to be attended. Harry is expecting these: however, other quite unexpected events are already on the march ...
0-7475-4624-x
111042

1

copies
C1 C2
---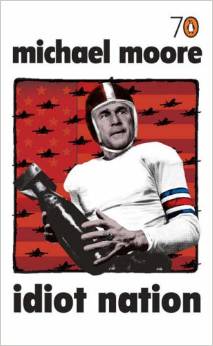 Idiot Nation (Pocket Penguin)
Michael Moore , Penguin , 2005
Multimillion-selling author, award-winning film-maker, performer, activist and scourge of political hypocrites everywhere, Michael Moore is nothing less than a global phenomenon. "Stupid White Men" - the book they tried to ban in the US - was published in the UK in 2002 and has since sold well over 1.5 million copies. These hilarious and scorching extracts show exactly why Moore is the man that everyone has an opinion on.
Politics & Public Policy
---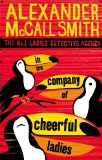 In the Company of Cheerful Ladies
Alexander McCall Smith , Abacus , 2005
Precious Ramotswe, that cheerful Botswana private investigator of "traditional build", is finally married to Mr J.L.B. Matekoni of Tlokweng Road Speedy Motors, her detective agency is busy and life could not be better ... Well ... it could, actually. If Mma Ramotswe hadn't listened to a plea of particular misfortune, she wouldn't have suffered her own mishap - a collision between her tiny white van and a bicycle. That unfortunate crash echoes another unhappy meeting - a clash of personalities. For her assistant, Mma Makutsi, has a spectacular disagreement with one of the garage apprentices. He is enraptured by a fast piece with a Mercedes, and everyone knows where that sort of thing can lead ...
0-349-11742-x
111036

1

copies
C1 C2
---
---
0-582-40189-5
2334

1

copies
C1 C2
---
1-857-02705-1
1488

1

copies
C1 C2
---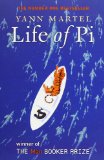 Life of Pi
Yann Martel , Canongate , 2003
After the tragic sinking of a cargo ship, one solitary lifeboat remains bobbing on the wild, blue, Pacific. The only survivors from the wreck are a sixteen-year-old boy named Pi, a hyena, a zebra (with a broken leg), a female orang-utan ... and a 450-pound Royal Bengal tiger.
9781841953922
111069

1

copies
C1 C2
---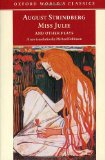 Miss Julie and Other Plays
August Strindberg , Oxford University Press , 1998
The five plays translated here are those on which Strindberg's international reputation as a dramatist principally rests and this edition embraces his crucial transition from Naturalism to Modernism, from his two finest achievements as a psychological realist.
0-192-83317-0
4492

1

copies
C1 C2
---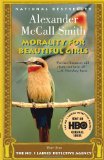 Morality for Beautiful Girls
Alexander McCall Smith , Random House , 2002
In "morality for Beautiful Girls", Precious Ramotswe, founder and owner of Botswana's only detective agency for the "concerns of both ladies and others," investigates the alleged poisoning of the brother of an important "Government Man," and the moral character of the four finalists of the Miss Beauty and Integrity Contest, the winner of which will almost certainly be a contestant for the title of Miss Botswana. Meanwhile, the agency is having money problems, and when unexpected difficulties arise at the Tlokweng Road Speedy Motors, she discovers that her fiance, the reliable Mr J.L.B. Matekoni, is more complicated than he seems.
1-4000-3136-2
111006

1

copies
C1 C2
---
9780521541725
102854

1

copies
---