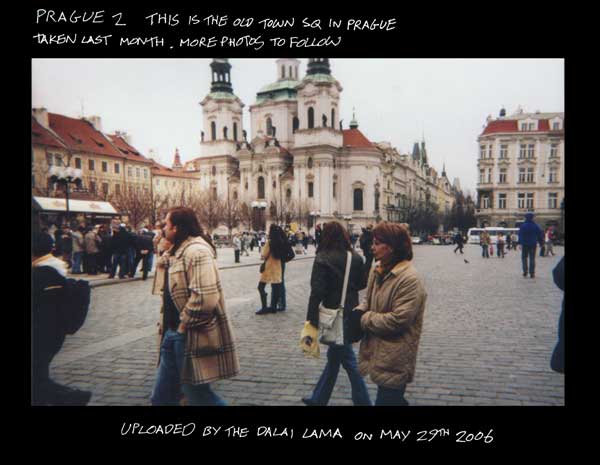 Hello, here are details of two exhibitions we are in this spring.
Remember also to check out http://www.thomson-craighead.net

++ The New Normal. Artists Space, New York
Works by: Sophie Calle, Mohamed Camara, Hasan Elahi, Eyebeam R & D/Jonah Peretti & Michael Frumin, Kota Ezawa, Miranda July & Harrell Fletcher, Guthrie Lonergan, Jill Magid, Jennifer & Kevin McCoy, Trevor Paglen, Corinna Schnitt, Thomson & Craighead, Sharif Waked
April 26 – June 21, 2008.
Opening Reception: Friday, April 25, 6-8PM
Curated by Michael Connor & Co-organized with iCI (Independent Curators International)
http://www.artistsspace.org/exhibitions/future.html
Cocktails generously provided by CAMPARI
Artists Space,
38 Greene St.
3rd Fl, NY NY 10013
+ Social Networking Unplugged. Cube Gallery, Manchester and Citywide
New artworks by Thomson & Craighead, plan b, Grennan & Sperandio, Simon Yuill, Aram Bartholl, Rajni Shah, Last.fm & Futuresonic, Improv Everywhere, picidae (Christoph Wachter & Mathias Jud), David Merrit and Julian Priest, and You And Me featuring Cybersonica.
May 1st – May 17th, 2008.
Opening reception, Wednesday 30th April.
Curated by Drew Hemment and Futuresonic.
http://www.futuresonic.com/08/2008art.html
Cube
113-115 Portland St
Manchester, M1 6FB
0161 237 5525