Support our research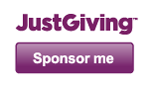 Follow us
Subscribe to newsletter
Patient and public engagement
Eye Therapy News
The Art of Eyes
Thu, 07 Aug 2014 14:23:19 +0000
The eye is an object of great beauty as shown by the Ophthalmologist in their July/August 2014 issue. This month's issue features a photo essay called The Art of the Eyes and includes examples of the work from a number research labs capturing the complex and beautiful detail of the eye and its cells. The essay includes images […]
Read more...
In memoriam
Tue, 05 Aug 2014 16:02:34 +0000
Dr Yoshiki Sasai (1962 – 2014) It is with great sadness today that we remember and pay tribute to our collaborator Dr Yoshiki Sasai. Yoshiki was a world leading stem cell researcher and Deputy Director of the Riken Center for Developmental Biology in Kobe, Japan. Through his hard work and dedication over many years, Yoshiki […]
Read more...
International Clinical Trials Day: Our Work in Summary
Tue, 20 May 2014 15:03:41 +0000
Introduction Today, 20 May 2014, is International Clinical Trials Day. This landmark day remembers the pioneering work of James Lind a Scottish naval physician who, in the 1700s, conducted the first controlled clinical study that identified that citrus fruit (containing Vitamin C) was effective in treating scurvy. Each year, a number of organisations mark this […]
Read more...
Gene therapy for corneal disease
---
The cornea, the transparent window at the front of the eye, can become damaged as a result of genetic conditions such as Fuchs endothelial dystrophy, complex conditions like keratoconous, and injury. In some cases this damage requires a corneal transplant to repair, which are subject to both immune rejection and graft failure. We are developing ways of improving the quality of corneas used for transplant, and reducing the chances of immune rejection, using gene therapy.


Our aim is to take human corneas that have been donated but are of unsuitable quality for organ transplantation, infect them temporarily with a viral vector carrying a gene that improves the cornea's health, then proceed with the transplant as usual.
We have previously shown that both vectors based on both adenovirus (McAlister et al IOVS 2005) and lentivirus (Bainbridge et al Gene Therapy 2001) can deliver genes to the corneal endothelial cells.
We are currently focussing on delivering genes to human corneal cells in culture using lentiviral and AAV-based vectors, with the aim to improve corneal transplant quality.
A common cause of cornea transplant failure is rejection of the graft cornea by the host immune system
We are developing strategies to help reduce the likelihood of immune rejection, seeking to deliver genes that would regulate the host immune response to the transplant.

---
Page last modified on 07 nov 12 17:04