Support our research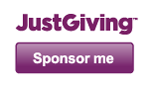 Follow us
Subscribe to newsletter
Patient and public engagement
Eye Therapy News
The Art of Eyes
Thu, 07 Aug 2014 14:23:19 +0000
The eye is an object of great beauty as shown by the Ophthalmologist in their July/August 2014 issue. This month's issue features a photo essay called The Art of the Eyes and includes examples of the work from a number research labs capturing the complex and beautiful detail of the eye and its cells. The essay includes images […]
Read more...
In memoriam
Tue, 05 Aug 2014 16:02:34 +0000
Dr Yoshiki Sasai (1962 – 2014) It is with great sadness today that we remember and pay tribute to our collaborator Dr Yoshiki Sasai. Yoshiki was a world leading stem cell researcher and Deputy Director of the Riken Center for Developmental Biology in Kobe, Japan. Through his hard work and dedication over many years, Yoshiki […]
Read more...
International Clinical Trials Day: Our Work in Summary
Tue, 20 May 2014 15:03:41 +0000
Introduction Today, 20 May 2014, is International Clinical Trials Day. This landmark day remembers the pioneering work of James Lind a Scottish naval physician who, in the 1700s, conducted the first controlled clinical study that identified that citrus fruit (containing Vitamin C) was effective in treating scurvy. Each year, a number of organisations mark this […]
Read more...