Support our research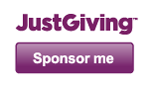 Follow us
Subscribe to newsletter
Patient and public engagement
Eye Therapy News
The Art of Eyes
Thu, 07 Aug 2014 14:23:19 +0000
The eye is an object of great beauty as shown by the Ophthalmologist in their July/August 2014 issue. This month's issue features a photo essay called The Art of the Eyes and includes examples of the work from a number research labs capturing the complex and beautiful detail of the eye and its cells. The essay includes images […]
Read more...
In memoriam
Tue, 05 Aug 2014 16:02:34 +0000
Dr Yoshiki Sasai (1962 – 2014) It is with great sadness today that we remember and pay tribute to our collaborator Dr Yoshiki Sasai. Yoshiki was a world leading stem cell researcher and Deputy Director of the Riken Center for Developmental Biology in Kobe, Japan. Through his hard work and dedication over many years, Yoshiki […]
Read more...
International Clinical Trials Day: Our Work in Summary
Tue, 20 May 2014 15:03:41 +0000
Introduction Today, 20 May 2014, is International Clinical Trials Day. This landmark day remembers the pioneering work of James Lind a Scottish naval physician who, in the 1700s, conducted the first controlled clinical study that identified that citrus fruit (containing Vitamin C) was effective in treating scurvy. Each year, a number of organisations mark this […]
Read more...
Patient and public engagement
Our leading scientists and clinical specialists engage with the public, patients and other researchers through talks to schools, patient groups, charities, scientific audiences at conferences and appearances in the media.
Below is a list of upcoming talks, and information about how you can arrange for a member of the Gene and Cell Therapy team to speak at your event.
---
Dr. Michel Michaelides spoke at the RP Fighting Blindness Conference in London on June 23rd 2012.
Prof. Robin Ali will address the Retina International World Congress that is being held in Hamburg on July 14-15th.

Dr. Rachael Pearson will be speaking at the European Society for Gene and Cell Therapy (ESGCT) Congress in Versailles, France, which takes place from the 26th-29th October 2012.
Dr. Pearson will receive the ESGCT Young Investigator award at this meeting.

If you would like a member of the Gene and Cell Therapy team to come and speak about our work at your event, please contact us:
email: eye.info@ucl.ac.uk
Telephone: 0207 608 4023
Facebook:
Twitter:

Page last modified on 11 sep 12 14:45