Support our research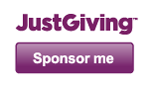 Follow us
Subscribe to newsletter
Patient and public engagement
Eye Therapy News
The Art of Eyes
Thu, 07 Aug 2014 14:23:19 +0000
The eye is an object of great beauty as shown by the Ophthalmologist in their July/August 2014 issue. This month's issue features a photo essay called The Art of the Eyes and includes examples of the work from a number research labs capturing the complex and beautiful detail of the eye and its cells. The essay includes images […]
Read more...
In memoriam
Tue, 05 Aug 2014 16:02:34 +0000
Dr Yoshiki Sasai (1962 – 2014) It is with great sadness today that we remember and pay tribute to our collaborator Dr Yoshiki Sasai. Yoshiki was a world leading stem cell researcher and Deputy Director of the Riken Center for Developmental Biology in Kobe, Japan. Through his hard work and dedication over many years, Yoshiki […]
Read more...
International Clinical Trials Day: Our Work in Summary
Tue, 20 May 2014 15:03:41 +0000
Introduction Today, 20 May 2014, is International Clinical Trials Day. This landmark day remembers the pioneering work of James Lind a Scottish naval physician who, in the 1700s, conducted the first controlled clinical study that identified that citrus fruit (containing Vitamin C) was effective in treating scurvy. Each year, a number of organisations mark this […]
Read more...
Dr. Adam Dubis: A Researcher With a Vision for Optical Imaging
Fri, 16 May 2014 10:37:16 +0000
This month our own Dr Adam Dubis is profiled as one of the 'People Behind the Science'. Adam is a Research Associate here at the UCL Institute of Ophthalmology and is the Advanced Human Retinal Imaging Specialist at Moorfields Eye Hospital NHS Foundation Trust. Listen to how Adam got to where he is today and […]
Read more...
Gene therapy for uveitis
---
Uveitis is a group of conditions in which the immune system attacks the body's own cells, leading to damaging inflammation and loss of sight. The eye's local immune system is normally tightly regulated by a balance of cells and molecules that prevent large-scale inflammation; caused by many different triggers depending on whether the front of the back of the eye is affected, uveitis results from a failure of this tight regulation. 
Uveitis is a common condition for which existing treatments have limitations - they are short-acting and are often systemically delivered, and chronic use can have significant side-effects. We are therefore developing longer-acting, locally-administered treatments based on viral gene therapy.

We have shown that delivering genes that help control the immune system locally in the eye can prevent the most damaging types of inflammation seen in models of uveitis, and are improving the effectiveness of gene therapy for uveitis through ongoing studies.
Page last modified on 03 dec 12 11:11