Support our research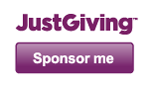 Follow us
Subscribe to newsletter
Patient and public engagement
Eye Therapy News
The Art of Eyes
Thu, 07 Aug 2014 14:23:19 +0000
The eye is an object of great beauty as shown by the Ophthalmologist in their July/August 2014 issue. This month's issue features a photo essay called The Art of the Eyes and includes examples of the work from a number research labs capturing the complex and beautiful detail of the eye and its cells. The essay includes images […]
Read more...
In memoriam
Tue, 05 Aug 2014 16:02:34 +0000
Dr Yoshiki Sasai (1962 – 2014) It is with great sadness today that we remember and pay tribute to our collaborator Dr Yoshiki Sasai. Yoshiki was a world leading stem cell researcher and Deputy Director of the Riken Center for Developmental Biology in Kobe, Japan. Through his hard work and dedication over many years, Yoshiki […]
Read more...
International Clinical Trials Day: Our Work in Summary
Tue, 20 May 2014 15:03:41 +0000
Introduction Today, 20 May 2014, is International Clinical Trials Day. This landmark day remembers the pioneering work of James Lind a Scottish naval physician who, in the 1700s, conducted the first controlled clinical study that identified that citrus fruit (containing Vitamin C) was effective in treating scurvy. Each year, a number of organisations mark this […]
Read more...
Gene therapies for diabetic eye disease
---
Current treatments for diabetic eye disease can help some people to some extent but do not work reliably and have harmful side effects. We aim to develop new treatments that can protect the circulation in the retina and promote the healthy function of its nerves. We are working to understand the ways that diabetes can harm the retina and to develop new treatments, including gene and cell therapies.
Diabetic eye disease shares many features with AMD, with the growth of abnormal and leaky blood vessels common to both. Current treatments are not effective for all patients and have significant side effects, which means developing gene delivery to control the growth of abnormal and leaky blood vessels is an attractive option (Bainbridge et al 2003).

We are also investigating the role of oxygen in diabetic eye disease (Lange et al 2011), as disturbances to the delivery and usage of oxygen caused by diabetes are an important factor in the damaging growth of new blood vessels. We have shown that a molecule that helps regulate how cells respond to a lack of oxygen, known as HIF-1, plays a crucial role in the growth of abnormal and leaky blood vessels (Mowat et al 2010). Together these results show the important role that the control of oxygen levels in the retina plays in diabetic eye disease as well as in AMD and may help identify new drug targets.
We have shown proof-of-concept that gene delivery of the sFlt1 gene can reduce the growth of abnormal blood vessels in a diabetes disease model (Bainbridge et al 2002). A clinical trial of AAV-sFlt1 delivery is now being carried out by a group in Australia
Page last modified on 05 feb 13 10:02