Support our research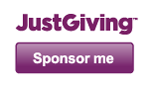 Follow us
Subscribe to newsletter
Patient and public engagement
AMD Day 2014 - Sat 5 July
The Queen Elizabeth II Conference Centre, Westminster, London
This free one-day event provided an opportunity for people with Age-Related Macular Degeneration (AMD) to interact with charities, researchers and healthcare professionals. Patients heard first-hand about the progress being made in world-leading research into gene and stem cell therapies to treat different forms of macular degeneration and the future of our research in the aspects of AMD that are most important to people living with AMD.
Watch this space as updates from the meeting will be posted here in due course.
AMD Day was organised by the Department of Genetics, UCL Institute of Ophthalmology and was funded by the NIHR Moorfields Biomedical Research Centre, a grant from the Wellcome Trust and by the Macular Society.
To find out more about our research into AMD go to:
You can also see what happened at our Retina Day event in 2012
Page last modified on 22 aug 14 17:15