Support our research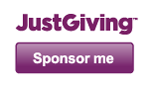 Follow us
Subscribe to newsletter
Patient and public engagement
Eye Therapy News
The Art of Eyes
Thu, 07 Aug 2014 14:23:19 +0000
The eye is an object of great beauty as shown by the Ophthalmologist in their July/August 2014 issue. This month's issue features a photo essay called The Art of the Eyes and includes examples of the work from a number research labs capturing the complex and beautiful detail of the eye and its cells. The essay includes images […]
Read more...
In memoriam
Tue, 05 Aug 2014 16:02:34 +0000
Dr Yoshiki Sasai (1962 – 2014) It is with great sadness today that we remember and pay tribute to our collaborator Dr Yoshiki Sasai. Yoshiki was a world leading stem cell researcher and Deputy Director of the Riken Center for Developmental Biology in Kobe, Japan. Through his hard work and dedication over many years, Yoshiki […]
Read more...
International Clinical Trials Day: Our Work in Summary
Tue, 20 May 2014 15:03:41 +0000
Introduction Today, 20 May 2014, is International Clinical Trials Day. This landmark day remembers the pioneering work of James Lind a Scottish naval physician who, in the 1700s, conducted the first controlled clinical study that identified that citrus fruit (containing Vitamin C) was effective in treating scurvy. Each year, a number of organisations mark this […]
Read more...
Dr. Adam Dubis: A Researcher With a Vision for Optical Imaging
Fri, 16 May 2014 10:37:16 +0000
This month our own Dr Adam Dubis is profiled as one of the 'People Behind the Science'. Adam is a Research Associate here at the UCL Institute of Ophthalmology and is the Advanced Human Retinal Imaging Specialist at Moorfields Eye Hospital NHS Foundation Trust. Listen to how Adam got to where he is today and […]
Read more...
Gene and Cell Therapy Group
Developing gene and cell therapy for sight loss by translating basic research into new treatments
---
AMD Day 2014 - Sat 5 July
Queen Elizabeth II Conference Centre, Westminster, London
Many thanks to everyone who attended, you helped make AMD day a really enjoyable experience.
Watch this space as updates from the meeting will be available in due course.
---
---
Research highlights
Transplantation of photoreceptors from retina grown 'in a dish'
---
We have carried out the first successful transplant of light-sensitive photoreceptor cells taken from a synthetic retina, grown 'in a dish' from embryonic stem cells.
When transplanted into night-blind mice these cells appeared to develop normally, integrating into the existing retina and forming the nerve connections needed to transmit visual information to the brain.
We are currently conducting two ground-breaking clinical trials:
The world's first gene therapy trial in the eye, testing the safety and efficacy of delivering the RPE65 gene to patients with Leber congenital amaurosis (LCA).


More >>

Europe's first trial testing the safety of transplanting stem cell-derived retinal cells into the eyes of patients with Stargardt disease


More >>
Page last modified on 28 aug 14 10:37