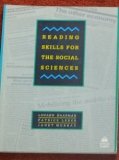 Reading Skills for the Social Sciences
Louann Haarman, Patrick Leech & Janet Murray , Oxford University Press , 1988
The aim of this book is to help improve the reading skills of intermediate students of English who need those skills for social science disciplines at university. The texts used in the book are chosen from a wide range of social science disciplines such as politics, psychology, history, sociology and economics.
Reading Strategies
0-194-51230-4
2200

1

copies
B1 B2
---
Special Interest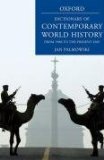 A Dictionary of Contemporary World History: From 1900 to the present day
Jan Palmowski , Oxford University Press , 2008
This authoritative dictionary provides in-depth coverage of major recent historical events, from 1900 to the present day. It includes country entries for every country in the world, with maps and historical summaries.
Special Interest
9780199295678
9081

1

copies
C1 C2
---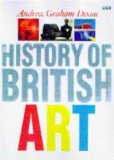 A History of British Art
Andrew Graham-Dixon , BBC Books , 1996
This book tells the story of art in Britain since the Middle Ages. It shows how the British are a deeply visual people, making and breaking images through the centuries to strengthen their hopes and hatreds and, occasionally, to reveal themselves as they really are.
Special Interest%%%Art & Design
0-563-370440
55

1

copies
C1 C2
---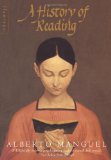 A History of Reading
Alberto Manguel , HarperCollins Publishers , 1996
This history of reading discusses all aspects associated with the act, including how we read, the first kinds of reading materials and the development of books, and how books are written, translated, and enjoyed.
Special Interest%%%Art & Design
0-002-55006-7
1943

1

copies
C1 C2
---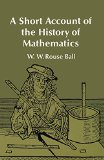 A Short Account of the History of Mathematics
W.W. Rouse Ball , Dover Publications , 1960
This is a new printing of one of the honored histories of mathematics of all time. When the last revised edition appeared in 1908, it was hailed by mathematicians and laymen alike, and it remains one of the clearest, most authoritative and most accurate works in the field.
Maths%%%Special Interest
---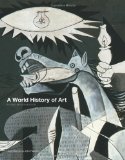 A World History of Art
Hugh Honour & John Fleming , Laurence King Publishing , 2009
For over a quarter of a century this art historical tour de force has consistently proved the classic introduction to humankind's artistic heritage. From our Paleolithic past to our digitized present, every continent and culture is covered in an articulate and well-balanced discussion - a broad and epic canvas that omits none of the fine detail.
Special Interest%%%Art & Design
9781856695848
9890

1

copies
C1 C2
---
No Barcode
1274

1

copies
C1 C2
---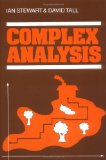 Complex Analysis
Ian Stewart & David Tall , Cambridge University Press , 1983
This is a very successful textbook for undergraduate students of pure mathematics. Students often find the subject of complex analysis very difficult. Here the authors, who are experienced and well-known expositors, avoid many of such difficulties by using two principles: (1) generalising concepts familiar from real analysis; (2) adopting an approach which exhibits and makes use of the rich geometrical structure of the subject. An opening chapter provides a brief history of complex analysis which sets it in context and provides motivation.
Maths%%%Special Interest
521287634
105714

1

copies
---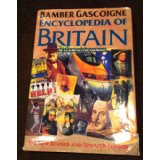 Encyclopedia of Britain
Bamber Gascoigne , Macmillan , 1994
Concentrates on 6000 subjects from the conscious memory of living inhabitants of England, Wales, Scotland and Northern Ireland. The book includes facts about history, politicians, pop musicians and business leaders, sports, literature, art, scandal, disasters, battles and current affairs
Special Interest%%%General Interest
333637399
1280

1

copies
C1 C2
---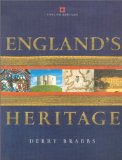 England's Heritage
Derry Brabbs , English Heritage , 2001
England's rich and turbulent history has left a powerful legacy in its buildings and monuments, pageantry and landscape. From castles to cathedrals, stately homes to battlefields, England's past is an essential part of the country we inhabit today. Using the unique archives and authority of English Heritage, this book brings the nation's history vividly to life
Special Interest%%%History
0-304-35599-2
2503

1

copies
B2 C1 C2
---

Korea - People, Country and Culture
Keith Howard, Susan Pares & Tessa English , SOAS , 1996
From centuries of relative obscurity, Korea is rapidly becoming a major economic force in the world. This book is intended to act as a useful resource bank of information, including sections on geography, history, religion, art and economics
Special Interest%%%Geography
0-728-60266-0
1276

1

copies
B2 C1 C2
---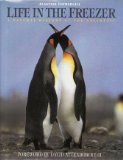 Life In The Freezer
Alistair Fothergill , BBC Books , 1993
"Life in the Freezer" is an exciting new natural history of the Antarctic. Less celebrated than its northern equivalent, it boasts an equal blend of extraordinary wildlife and stunning scenery. In this book, Alastair Fothergill traces the region's seasonal cycle and explains how marine, mammal, bird and plant life survive in one of the harshest climates on earth
Special Interest%%%General Science%%%Natural World
0-563-36431-9
2557

1

copies
C1 C2
---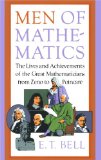 Men of Mathematics - The Lives and Achievements of the Great Mathematicians from Zeno to Poincare
E.T. Bell , Simon & Schuster , 1937
Here is the classic, much-read introduction to the craft and history of mathematics by E.T. Bell, a leading figure in mathematics in America for half a century.
Maths%%%Special Interest
---
0-563-37024-6
1282

1

copies
C1 C2
---
Secrets of Lost Empires
Michael Barnes, Robin Brightwell, Adriana von Hagen, Mark Lehner & Cynthia Page , BBC Books , 1996
Throughout the world lie the ruins of some of the greatest civilisations the world has ever seen but it remains a mystery how such structures were accomplished without the aid of modern technology. In this book, engineers, architects, archaeologists and others work together to re-create past glories using the tools of the time. Accompanied by the BBC documentary on DVD
History
0-563-37118-8
2562

1

copies
B2 C1
---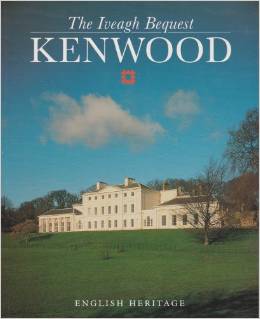 The Iveagh Bequest - Kenwood
Julius Bryant , English Heritage , 1990
The Iveagh Bequest, Kenwood is best known for its collection of paintings, which includes world-famous works by Rembrandt, Reynolds and Gainsborough. The villa in which the collection is housed was one of the major works of the innovative architect Robert Adam. This richly-illustrated book provides a detailed guide to how the house was furnished and how it was used, and tells the colourful story of Kenwood's many generations of residents
History
1-850-74602-8
2558

1

copies
B2 C1 C2
---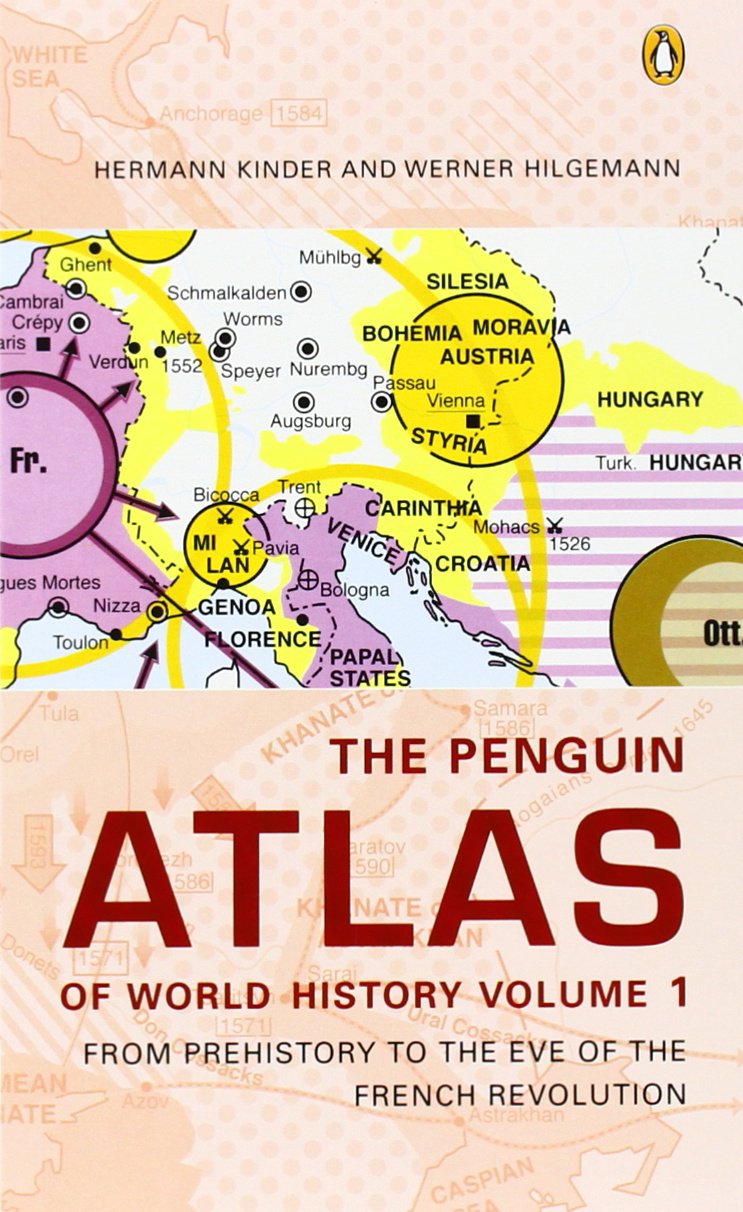 The Penguin Atlas of World History: From Prehistory to the Eve of the French Revolution v.1: From Prehistory to the Eve of the French Revolution Vol 1
Hermann Kinder, Werner Hilgemann , Penguin Books Ltd , 1995
This is the first volume of the hugely successful PENGUIN ATLAS OF WORLD HISTORY, which covers events from the beginning of world history to the eve of the French Revolution. A wide-ranging, chronological summary of the main cultural, scientific, religious and political events of the period is accompanied by detailed maps that clarify complex historical situations, and make this an essential reference book for students and for the home.
Special Interest%%%Classical World
978-0141012636
8782

1

copies
---
0-140-51241-1
177

1

copies
B2 C1 C2
---

The St Michael Living History of Britain
Tricia Palmer , Midsummer Books Ltd , 1981
This book chronicles the events of British history, with particular emphasis on its environmental heritage. It forms a complete history of the British Isles from the beginnings of time to the present day
Special Interest%%%History
0-600-39899-8
1272

1

copies
B2 C1 C2
---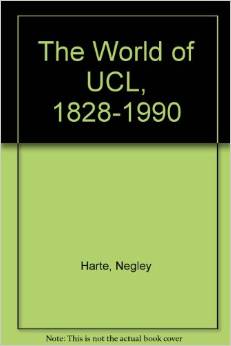 The World of UCL 1828 - 1990
Negley Harte & John North , UCL , 1991
First opened to students in 1828, UCL had been founded as the University of London in 1826, adopting its current name in 1836. Both in teaching and in research the College has been a distinguished pioneer of new ideas and new methods throughout its existence; this book seeks to assess its history and its changing contribution to society
Special Interest%%%History
0-902-13732-8
1273

2

copies
C1 C2
---
1-853-68264-0
488

1

copies
C1 C2
---
TV Documentaries
BBC 2
The day after London won the Olympic bid, terrorists attacked the public transport network killing 52 people and injuring over 700.
History
---
ITV 1
Documentary marking the tenth anniversary of the September 11 terrorist attacks on the United States. The day is recalled by key decision-makers including Dick Cheney and Donald Rumsfeld.
History
---
Channel 4
This brand new film tells of the emergency treatment of the injured that took place in and around the World Trade Center as the jets crashed and the towers fell on the morning of 9/11.
History
---
Channel 4
Featuring newly-uncovered audio recordings, previously unseen home movies and powerful testimony from the victims' families, 9/11: Phone Calls from the Towers tells the stories of some of the people trapped in the World Trade Center on 11 September 2001.
History
---
Channel 4
This feature-length drama-documentary tells the story of 9/11 in the words of key political and military leaders as well as ordinary people who suddenly found themselves on the frontlines of a new kind of war.
History
---
BBC 2
The Conspiracy Files investigates the growing number of conspiracy theories surrounding the 9/11 attacks.
History
---
BBC
Neil Oliver continues the story of how today\'s Britain and its people were forged over thousands of years of ancient history. It\'s 4,000 BC and the first farmers arrive from Europe, with seismic consequences for the local hunter-gatherers.
TV-Recordings%%%History
---
BBC
Neil Oliver reaches the end of his epic tour of our most distant past with the arrival of metals and the social revolution that ushered in a new age of social mobility, international trade, and village life.
TV-Recordings%%%History
---
BBC
Neil Oliver continues his journey through the world of Ancient Britain as he encounters an age of cosmological priests and some of the greatest monuments of the Stone Age, including Stonehenge itself. This is a time of elite travellers, who were inventing the very idea of Heaven itself.
TV-Recordings%%%History
---