Laura Poitra
Laura Poitras' film tells how two men whose lives were caught up with Al Qaeda leader Osama bin Laden ended up taking very different paths after the invasion of Iraq.
History
---
More 4
Henry Kissinger has done more than any other individual to shape the foreign policy of the United States, both during his time as Secretary of State, and afterwards, as he continued to advise successive presidents and governments around the world.Over a p
History
---
Channel 4
The story of General Butt Naked, the despised Liberian warlord responsible for the death of 20,000 people, who reinvented himself as an evangelical preacher
History
---
Channel Four
It ran on electricity, produced no emissions and catapulted American technology to the forefront of the automotive industry. The lucky few who drove it never wanted to give it up. So why did General Motors crush its fleet of EV1 electric vehicles into landfill sites in the obscurity of the Arizona desert?
History
---
Channel 4
The Khmer Rouge slaughtered nearly two million people in the late 1970s. Yet the Killing Fields of Cambodia remain unexplained. Investigative journalist Thet Sambath records shocking testimonies, from the foot soldiers to Pol Pot's right-hand man.
History
---
Kimberly Rivers Roberts
Kimberly Rivers Roberts' chilling, Oscar-nominated home video captures the ferocious force of Hurricane Katrina as it lays waste to the city of New Orleans.
History
---
Barbara Flynn
How the biggest international forensic operation in history identified the victims of the most devastating natural disaster of recent times.
TV-Recordings%%%Geography%%%History
---
Channel Four
Unreported World reveals how Liberia is facing a child rape crisis.Six years after the end of a brutal civil war in which rape was routinely used as a weapon, children still face the daily fear of being attacked, and the West African country's hospitals are overwhelmed with child victims, a quarter of them under four years old.
History
---
Seyi Rhodes
This Unreported World comes from Sierra Leone where, ten years after one of the most brutal conflicts in recent history, thousands have been left severely traumatised. Reporter Seyi Rhodes and director George Waldrum find that the population, which has witnessed rape, torture and public executions, is served by just one psychiatrist.
TV-Recordings%%%Politics & Public Policy
---
Stephen Lyle
Usain Bolt is the fastest man on the planet and a sportsman like no other. But what makes him so much faster than any other man in the history of the human race?
TV-Recordings%%%Biology%%%Sport
---
Channel 4
The extraordinary and deeply moving story of the million British horses that served in World War I
History
---
BBC
Do we know what poverty is? Throughout human existence, the poor have always been with us. Beginning with the Neolithic age, Ben Lewis's funny and sinister animated odyssey takes us through the changing image of poverty - helping us define what poverty looks like today and question whether it is inevitable.
TV-Recordings%%%Politics & Public Policy
---
BBC
Professor Jeremy Black examines one of the most extraordinary periods in British history: the Industrial Revolution. He explains the unique economic, social and political conditions that by the 19th century, led to Britain becoming the richest, most powerful nation on Earth. It was a time that transformed the way people think, work and play forever.
TV-Recordings%%%Engineering%%%History
---
Caroline Catz
A film revealing how political ambition fuelled the Windscale fire of 1957 and then dictated that the heroes of Windscale be made the scapegoats
History
---
Vanessa Engle
Acclaimed filmmaker Vanessa Engle turns her attention to sexual politics in a three-part documentary series about feminism and its impact on women's lives today. This first episode charts the rise of the women's liberation movement in the 1970s, and includes interviews with legendary British and American feminists, such as Kate Millett, Susan Brownmiller and Germaine Greer, and the last ever interview with novelist Marilyn French, who died in May 2009
History
---
Vanessa Engle
The second part looks at the consequences of feminism for today's mothers. It documents the daily lives of ordinary women with children, interviewing women as well as their partners, to discover whether feminism has had an impact on gender roles in the family and the division of labour in the home.
History
---
Vanessa Engle
The concluding part looks at a small group of passionate and committed young activists, who believe that the need for feminist politics is now more urgent than ever. The film follows them as they prepare for their first ever conference as well as a march through central London.
History
---
Brian Cox
Amidst the rich natural history of the United States, Professor Brian Cox encounters the astonishing creatures that reveal how the senses evolved.
TV-Recordings%%%General Science
---
BBC 4
Marking the 70th anniversary of the Nazi invasion of the Soviet Union in 1941, historian Professor David Reynolds re-assesses Stalin's role in the life and death struggle between Germany and Russia in World War Two.
History
---
BBC 4
A natural history portrait of a year in Yellowstone, following the fortunes of America's wildlife icons as they face the challenges of one of the most extraordinary wildernesses on Earth.
TV-Recordings%%%Biology%%%Geography
---
UPCH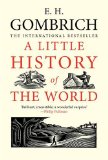 A Little History of the World
E. H. Gombrich , Yale University Press , 2008
In Forty concise chapters, Gombrich tells the story of man from Stone Age to the atomic bomb. In between emerges a colourful picture of wars and conquests, grand works of art, and the spread and limitations of science.
UPCH%%%History
978-0-300143324
7620

1

copies
---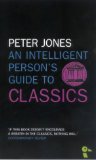 An Intelligent Person's Guide to Classics
Peter Jones , Gerald Duckworth & Co , 1999
Aims to outline the history of the period covered by the Classics; to indicate briefly how the literature and remains of the ancient world have been preserved and revealed; and to discuss aspects of Greek and Roman life and thought.
UPCH%%%Classical World
0-7156-3137-3
8880

1

copies
---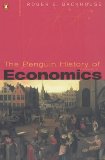 The Penguin History of Economics
Roger E. Backhouse , Penguin Books Ltd , 2002
A very clear, reliable and readable history of economic thought from the ancient world to the present day. From Homer to Marx to John Stuart Mill, Backhouse shows how to keep your Keynsians from your post-Keynsians and New Keynsians. A core book.
UPCH%%%Economics & Finance
0-140-26042-7
5861

1

copies
---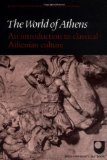 The World of Athens
Joint Association of Classical Teachers , Cambridge University Press; reprint edition , 1984
The World of Athens is a serious, up-to-date account of the history and culture of fifth century Athens for adults, university students and sixth-formers with an intelligent interest in ancient Greece.
UPCH%%%Classical World
---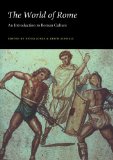 The World of Rome: An Introduction to Roman Culture
Peter V. Jones and Keith C. Sidwell , Cambridge University Press , 1997
The World of Rome is an introduction to the history and culture of Rome for students at university and at school as well as for anyone seriously interested in the ancient world. Drawing on the latest scholarship, it covers all aspects of the city - its rise to power, what made it great, and why it still engages and challenges us today.
UPCH%%%Classical World
978-0521386005
8829

1

copies
---
UPCSE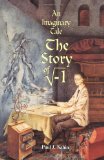 An Imaginary Tale - The Story of the Square Root of Minus One
Paul J. Nahin , Princeton University Press , 1998
In this book, Paul Nahin tells the 2000-year-old history of one of Mathematics' most elusive numbers: the square root of minus one, also known as i, re-creating the baffling mathematical problems that conjured it up and colourful characters who tried to solve them.
Maths%%%UPCSE Books
0-691-02795-1
1073

1

copies
---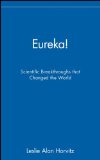 Eureka! Scientific Breakthroughs That Changed the World
Leslie Alan Horvitz , John Wiley & Sons Ltd , 2002
Since the day Archimedes leapt from his bathtub and ran naked through the streets of ancient Syracuse shouting 'Eureka!' the history of science has been punctuated by moments of true insight and discovery. This book exlores the events and thought processes that led twelve great minds to their 'eureka moments.'
UPCSE Books%%%General Science
0-471-40276-1
779

1

copies
---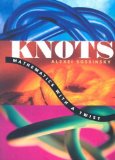 Knots - Mathematics with a Twist
Alexei Sossinsky , Harvard University Press , 2002
This book is a clear, concise, and engaging introduction to knot theory. As well as describing the basic ideas and applications of the subject, this book also looks at the history of the theory and the problems confronting knot theorists today
Maths%%%UPCSE Books
0-674-01381-6
1075

1

copies
---