British Sign Language
Dorothy Miles
An introduction to British Sign Language aimed at both hearing and deaf people. As well as explaining how BSL works, the author gives a fascinating account of the history of signing, and a chapter by Paddy Ladd describes how Britain's deaf community and its language have survived a century of attack and are at last today attracting respect and acceptability.
---
Natural World
BBC
BBC Two's flagship natural history series returns with more gripping stories, pressing conservation issues and breathtaking action.
TV-Recordings%%%Natural World
---
Samanatha Anstiss
BBC correspondent Clive Myrie traces the life story of America's first black president.( Signed)
History
---
BBC
Stephen Fry loves Louisiana. Four months after the BP oil spill, dubbed the worst ecological disaster in the history of America, Fry returns to the Deep South together with zoologist Mark Carwardine, to see what the impact has been on the people, the vast wetlands and the species that live there.
British-Sign-Language%%%Natural World
---
BBC
The opening part takes us from the epic construction of the first grid in the 1920s and 30s to the challenge of making sure there is power at the flick of a switch today. Using rare archive and vivid personal accounts it reveals the heroic efforts, architectural masterpieces and engineering achievements behind the real power map of Britain.
British-Sign-Language%%%Engineering
---
BBC
Miners, nuclear scientists, politicians, environmentalists and even the City have all wrestled for control of the national electricity grid and the power that it has brought.
British-Sign-Language%%%Engineering
---
Course Videos
BBC
Italian for beginners, programmes 9-16. The episodes are filmed in different regions of Italy, from Rome to Florence.
Course Videos
---
BBC , 2008
A lively introduction to Mandarin Chinese in ten parts. Transcripts of the lessons can be found at:http://www.bbc.co.uk/languages/chinese/real_chinese/
Course Videos
---
Course Books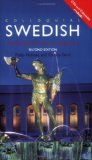 Colloquial Swedish - The Complete Course for Beginners
Philip Holmes & Gunilla Serin , Routledge , 1990
Designed for anyone wishing to acquire basic conversational Swedish, with no prior knowledge of the language necessary. The book contains lots of exercises for regular practice; concise grammar notes; a useful vocabulary and pronunciation guide; and an answer key and reference section. It also provides some background information about Sweden, its regions, history, traditions and way of life.
Courses
0-415-13716-0
4272

2

copies
A1 A2
---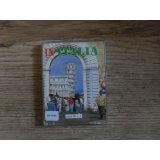 In Italia
Graziella Martina & Antonia Pagliarulo , Chancerel , 1996
This book is suitable for students with an intermediate level of Italian wishing to improve their confidence and competence in the language. The text is rich in information from a broad range of areas in Italian culture and history, and it is through this medium that the language is taught. Each of the chapters focus on a particular aspect of life in Italy today, its historical and cultural background information, and uses this as the basis for the subsequent exercises. The audio cassettes accompanying this book may be found in the Language Lab
Courses
1-899-88807-1
69

1

copies
B1 B2
---
88-7715769-0
5970

1

copies
C1 C2
---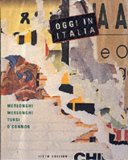 Oggi in Italia
Franca Celli Merlonghi & Ferdinando Merlonghi , Houghton Mifflin Company , 1998
This foundation course aims at teaching the four language skills through the medium of Italian culture and history. The text is divided into twenty Leziones of increasing difficulty, each beginning with a dialogue which forms the basis of the subsequent exercises. Each Lezione contains a Nota Culturale which describes the diverse aspects of contemporary Italian culture, written at first in English but in Italian from Lezione 5 onwards. The grammar sections are accompanied by clear explanations in English, and reinforced by a variety of structured exercises
Courses
0-395-85900-X
1245

2

copies
A1 A2 B1 B2
---
Quintetto Italiano - Livello Avanzato - Libro dello Studente
Mariella Totaro & Nicoletta Zanardi , Bonacci Editore , 1991
This book is designed for students with an advanced level of Italian who wish to further improve their command of the language. It provides thorough revision of the four main language skills through the context of Italian history and culture. The book is divided into ten sections, each containing several texts taken from authentic Italian magazines and newspapers, which form the basis of the susequent exercises. The book is accompanied by audio cassettes, which may be found in the Language Lab, as well as a course video that is available on the Course Programmes section of the Italian webpages
Courses
8-875-73234-5
1090

1

copies
C1 C2
---
3-190-01458-2
231

1

copies
A1 A2 B1 B2 C1 C2
---

Reading Knowledge In German - A Course for Art Historians and Archaeologists
Apelt, Mary L. & Apelt, Hans-Peter , Erich Schmidt Verlag , 1975
Aims to enable English-speaking students and academics in the fields of art history and archaeology to read German with the help of a dictionary after 60-80 hours of instruction. Can be used with beginners as well as students who already have a basic knowledge of German. Suitable for self-study.
Courses
3-503-03025-5
1250

1

copies
A1 A2 B1 B2 C1 C2
---
Dictionaries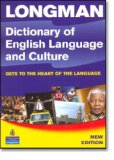 Longman Dictionary of English Language and Culture
, Longman , 2005
*Covers everything you are likely to need 15,000 encyclopaedic entries covering people, places, history, geography, the arts and popular culture *Get in-depth understanding on topics such as festivals, special days and key events in British and American history from the colour feature pages *No need to carry two dictionaries also includes a full language dictionary *80,000 words and phrases with clear definitions
Dictionaries
9780582853126
104230

1

copies
---
English Language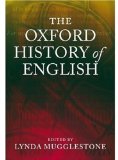 The Oxford History of English
Linda Mugglestone , Oxford University Press , 2006
This book presents the history of English from its obscure Indo-European roots to its twenty-first century position as the world's first language. It shows how English evolved in the British Isles and how it spread to the United States and through the old British empire to every corner of the world.
English Language
0-19-924931-8
9073

1

copies
---
External Language Resources
---
---
Khan Academy
A library of almost 3000 short videos arithmetic to physics, finance, and history with practice exercises. A very useful resource to practice your listening and note-taking skills while learning something new.
External Links%%%Mainly Science
---
---
Films
---
Films
---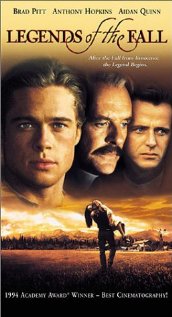 Edward Zwick , 1994
Epic tale of three brothers and their father living in the remote wilderness of 1900s USA and how their lives are affected by nature, history, war, and love.
Films
---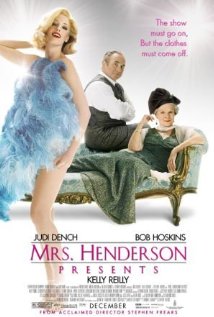 Stephen Frears , 2005
Laura Henderson buys an old London theater and opens it up as the Windmill, a performance hall which goes down in history for, among other things, its all-nude revues.
Films
---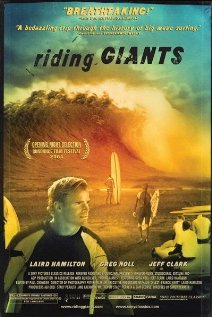 Stacy Peralta , 2004
Documentary detailing the origins and history of surf culture.
Films
---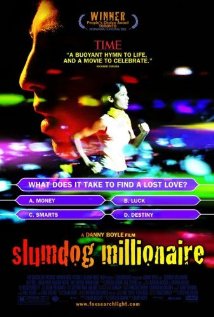 Danny Boyle , 2008
A Mumbai teen who grew up in the slums, becomes a contestant on the Indian version of "Who Wants To Be A Millionaire?" He is arrested under suspicion of cheating, and while being interrogated, events from his life history are shown which explain why he knows the answers.
Films
---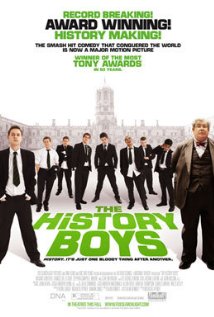 Nicholas Hytner , 2006
An unruly class of gifted and charming teenage boys are taught by two eccentric and innovative teachers, as their headmaster pushes for them all to get accepted into Oxford or Cambridge.
Films
---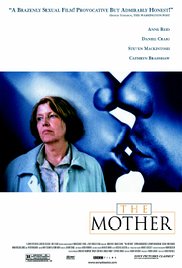 Roger Michell , 2003
The story of a poor young woman, separated by prejudice from her husband and baby, is interwoven with tales of intolerance from throughout history.
Films
---