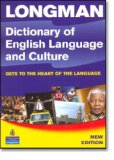 Longman Dictionary of English Language and Culture
, Longman , 2005
*Covers everything you are likely to need 15,000 encyclopaedic entries covering people, places, history, geography, the arts and popular culture *Get in-depth understanding on topics such as festivals, special days and key events in British and American history from the colour feature pages *No need to carry two dictionaries also includes a full language dictionary *80,000 words and phrases with clear definitions
Dictionaries
9780582853126
104230

1

copies
---
Lectures
---
---
Prof Yvonne Rydin
GPC Pre-Sessional Lecture 2011
Geography
---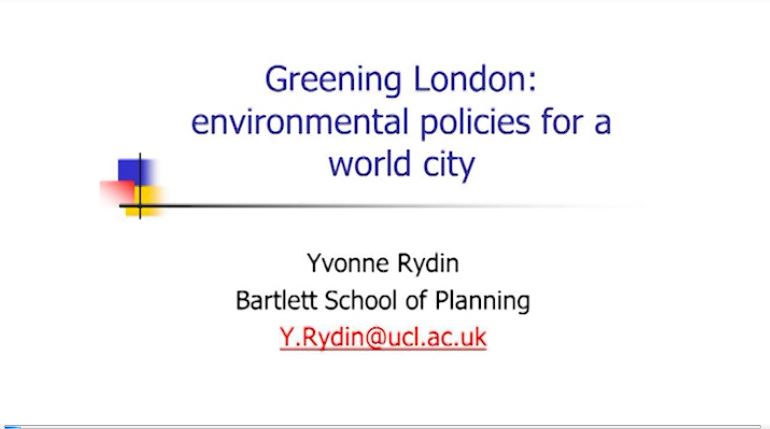 Prof. Yvonne Rydin
Diploma Lecture 2012
Geography
---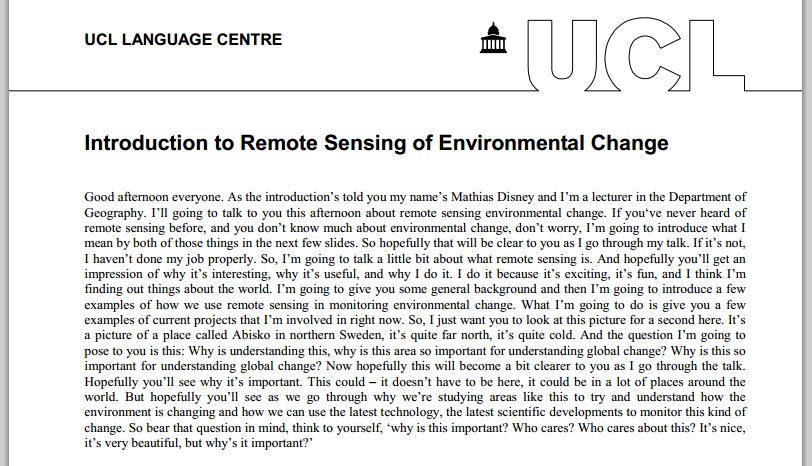 Dr Mathais Disney
Diploma November 2007
Geography
---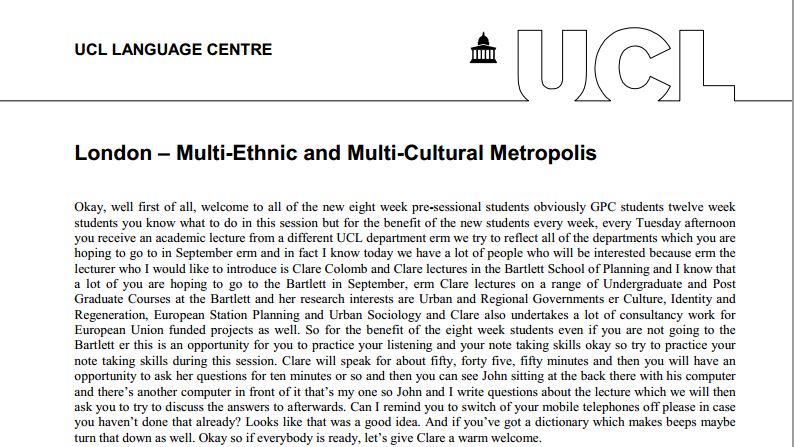 Claire M Colomb
GPC/Pre-sessional Lecture 2008
Geography
---
---
---
Radio Recordings
Richard Hollingham
In 1996 US entrepreneur and explorer Gary Comer took his boat to the Northwest Passage in search of adventure. Inspired by the stories of early explorers like Roald Amundsen, who had tried to navigate the winding route through northern Canadian sea ice, Comer expected high adventure. Instead he found where there had once been ice, there was now easily navigated open water.
Geography
---
Nick Thorpe
Nick Thorpe takes the reader on boat-hopping odyssey through Scotland's canals, lochs and coastal waters, from the industrial Clyde to the scattered islands of Viking Shetland. Whether rowing a coracle with a chapter of monks, scanning for the elusive Nessie, hitting the rocks with Captain Calamity or clinging to the rigging of a tall ship, Thorpe weaves a narrative that is by turns funny and poignant - a nautical pilgrimage for any who have ever been tempted to try a new path just to see where it might take them. Part travelogue, part memoir, Adrift in Caledonia is a unique portrait of a sea-fringed nation
Geography
---
Daniel Kalder
"Lost Cosmonaut" documents Daniel Kalder's travels in the bizarre and mysterious worlds of Russia's ethnic republics. Obsessed with a quest he never fully understands, Kalder boldly goes where no man has gone before: in the deserts of Kalmykia, he stumbles upon a city dedicated to chess and a forgotten tribe of Mongols; in Mari El, home to Europe's last pagan nation, he meets the Chief Druid and participates in an ancient rite; while in the bleak industrial badlands of Udmurtia, Kalder looks for Mikhail Kalashnikov, inventor of the AK-47, and accidentally becomes a TV star. Profane yet wise, utterly honest and yet full of lies, "Lost Cosmonaut" is an eye-opening, blackly comic tour of the most alien planet in our cosmos: Earth.
Geography
---
Andrew Greig
Andrew Greig grew up on the East coast of Scotland, where playing golf is as natural as breathing. He sees the game as the great leveller, and has played on the Old course at St Andrews as well as on the miners' courses of Yorkshire. He writes about the different cultural manifestations of the game, the history, the geography, the different social meanings, as well as the subjective experience, the reflections between shots. An indispensable book for golfers and non golfers alike.
Literature Books%%%Radio-Recordings
---
Roger Deakin
From the walnut tree at his Suffolk home, Roger Deakin embarks upon a quest that takes him through Britain, across Europe, to Central Asia and Australia, in search of what lies behind man's profound and enduring connection with wood and with trees. Meeting woodlanders of all kinds, he lives in shacks and cabins, builds hazel benders, and hunts bush-plums with aboriginal women. At once autobiography, history, a traveller's tale and a work of natural history, "Wildwood" is a lyrical and fiercely intimate evocation of the spirit of trees: in nature, in our souls, in our culture, and in our lives.
Geography
---
Leo Enright
Programme 1: Water - a unique molecule. Our planet is dominated by water: it covers nearly three quarters of the Earth's surface, is fundamental to plate tectonics, carves the landscape through erosion and is necessary for all life on Earth – and therefore all life as we know it.
Geography
---
Leo Enright
Programme 2: Water elsewhere. NASA's mission statement is to "follow the water". The recent dramatic results from the small armada of probes on Mars suggest this approach is now paying off. It appears the planet was bathed in a watery past. But the surface is now dry and barren. Scientists are now using experiments on board both European and American probes to work out where all of the planet's water has gone.
Geography
---
Greg Dyke
James Cook is one of Britain's foremost explorers. His three voyages to the Pacific added greatly to the fields of navigation, anthropology and biology. His aim was to go, "farther than any man has been before me, but as far as I think it possible for a man to go".
Geography
---
Melvyn Bragg
With Margaret Deacon, visiting Research Fellow at Southampton Oceanography Centre and author of Scientists and the Sea, Tony Rice, Biological Oceanographer and author of Deep Ocean, Simon Schaffer, Reader in History and Philosophy of Science at the University of Cambridge, and a fellow of Darwin College.
Geography
---
Gabrielle Walker
The final part of the series exploring how climate change is affecting the natural world.
Geography
---
Special Interest
No Barcode
1274

1

copies
C1 C2
---
0-194-32429-X
1942

2

copies
B2 C1 C2
---
0-582-32826-8
1945

2

copies
B1 B2 C1
---

Korea - People, Country and Culture
Keith Howard, Susan Pares & Tessa English , SOAS , 1996
From centuries of relative obscurity, Korea is rapidly becoming a major economic force in the world. This book is intended to act as a useful resource bank of information, including sections on geography, history, religion, art and economics
Special Interest%%%Geography
0-728-60266-0
1276

1

copies
B2 C1 C2
---
4498

1

copies
A1 A2 B1 B2 C1 C2
---
TV Documentaries
BBC 2
Jonathan Dimbleby travels through Brazil, the continent\'s largest country.
Geography
---
BBC 2
Dimbleby discovers how Chile has transformed since the demise of General Pinochet.
Geography
---
BBC 2
Jonathan travels across Colombia and Venezuela, South America\'s Caribbean giants.
Geography
---
Brian Woods
As the highest water bills ever land on doormats across the UK this April, this film investigates the future of the world's water, and paints a disturbing picture of a world running out of the most basic of life's essentials.
Geography
---
Lyse Doucet
A journey through the parts of Afghanistan that don't normally feature in news coverage to meet some amazing people and see fascinating places. Lyse Doucet uses her many years experience in Afghanistan to show a different side of a country which has been at war for 30 years.
Geography
---
BBC 4
Beneath the America we think we know lies a nation hidden from view - a nomadic nation, living on the roads, the rails and in the wild open spaces. In its deserts, forests, mountain ranges and on the plains, a huge population of modern nomads pursues its version of the American dream.
Geography
---