More 4
A British scientist is attempting to convince farmers and the authorities to adopt his revolutionary alternative to slash-and-burn farming.
Economics & Finance
---
Peter Snow Dan Snow
Father and son duo Peter and Dan Snow lift the lid on Britain's last taboo. We don't talk about it with our friends, and two-thirds of us keep it secret from our partner, but why are we all so secretive about what we get paid? Peter and Dan reveal who earns what in Britain, asking if the people who work the hardest get paid the most.
Economics & Finance
---
UPCH
0-198-60767-0
5862

1

copies
---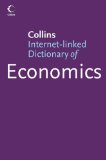 Collins Dictionary of Economics
Christopher Pass, Bryan Lowes & Leslie Davies , HarperCollins Publishers , 2005
A comprehensive guide to Economics for students in all related fields. This fourth edition of the popular and bestselling Collins Dictionary of Economics has been thoroughly revised for the new millennium, and is a valuable reference book not just for students of economics, but for anyone studying economics as part of a business or social science course.
Economics & Finance
0-007-19810-8
5863

1

copies
---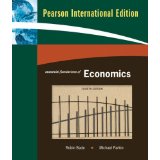 Essential Foundations of Economics
Robin Bade & Michael Parkin , Pearson Education Ltd , 2009
Research shows the best way to learn is to put concepts to work with repeated practice. For this reason, frequent, quality practice is the cornerstone of the tightly-knit Essential Foundations of Economics learning system, building student success in economics by doing economics.
Economics & Finance
0-321-56632-4
5629

1

copies
---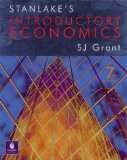 Stanlake's Introductory Economics
S.J. Grant , Pearson Education Ltd , 2007
Offers an analytical approach to contemporary economic problems and a clear explanation of the principles underlying current economic issues. The seventh edition of this popular textbook has been completely revised and updated to take into account relevant developments in UK and international economics. It includes case studies of well-known businesses, profiles of important economists and up-to-date economic data.
Economics & Finance
0-582-40548-3
4702

1

copies
---
0-141-01075-5
5864

1

copies
---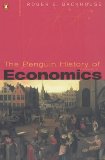 The Penguin History of Economics
Roger E. Backhouse , Penguin Books Ltd , 2002
A very clear, reliable and readable history of economic thought from the ancient world to the present day. From Homer to Marx to John Stuart Mill, Backhouse shows how to keep your Keynsians from your post-Keynsians and New Keynsians. A core book.
Economics & Finance
0-140-26042-7
5861

1

copies
---