Steve Marshall , 2000
Pre-sessional mock exam with OLD format
Exams
---
Films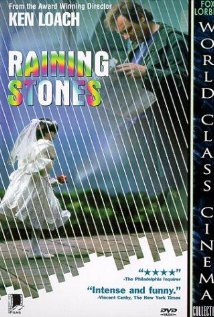 Ken Loach , 1993
This Ken Loach film tells the story of a man devoted to his family and his religion. Proud, though poor, Bob wants his little girl to have a beautiful (and costly) brand-new dress for her First Communion. His stubbornness and determination get him into trouble as he turns to more and more questionable measures, in his desperation to raise the needed money.
Films
---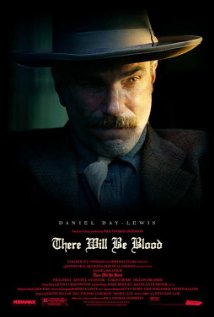 Paul Thomas Anderson , 2007
A story about family, greed, religion, and oil, centered around a turn-of-the-century prospector in the early days of the business.
Films
---
Radio Recordings
Brother Guy Consolmagno
A series exploring how our ideas about the end of the universe have been shaped by religion, belief, and the contemporary state of scientific thinking and observation. The series is presented by Vatican Astronomer, Brother Guy Consolmagno. He is a Jesuit astro-physicist who came to religion via science and his wonder at the universe. At the Vatican Observatory in Castel Gandolfo, Italy, he compares cutting edge cosmology with Chinese, Ancient Greek, Buddhist, Medieval and Victorian ideas about the end of everything.
Radio-Recordings%%%History%%%Physics
---
Professor Steve Jones
Professor of Genetics Steve Jones challenges evolutionary psychology, the controversial new science of how our brains and minds developed. Girls like pink better because in Stone Age times they needed to be good at picking berries and women have better sex with rich men - or so some evolutionary psychologists would have us believe. Critics say this isn't science, but conjecture. Evolutionary psychology seeks to explain human behaviour from the hunter-gatherers or our nearest relatives, the chimpanzee, and has some seductively simple theories. One argument is that we have Stone Age brains in 21st-century skulls, from which we can account for everything from the violence that men show to their stepchildren to why racism exists. Is evolutionary psychology a truly useful addition to the canon of ideas to come out of Darwinian evolution or a just-so science that can be adjusted to suit the researchers' prejudices? Steve Jones examines the history of the new science, the methods used and asks if it can explain the human drive to language, religion and culture.
Radio-Recordings%%%Biology%%%History
---
Melvyn Bragg
Melvyn tells the story of Darwin's early life in Shropshire and discusses the significance of the three years he spent at Cambridge, where his interests shifted from religion to natural science. Featuring contributions from Darwin biographer Jim Moore, geneticist at University College London Steve Jones, fellow of Christ's College Cambridge David Norman and assistant librarian at Christ's College Cambridge Colin Higgins.
Radio-Recordings%%%Biology%%%History
---
Melvyn Bragg
Melvyn Bragg and guests discuss the areas of conflict and agreement between science and religion.
Radio-Recordings%%%Humanities%%%Anthropology
---
Melvyn Bragg
"Away ungodly Vulgars, far away, Fly ye profane, that dare not view the day, Nor speak to men but shadows, nor would hear Of any news, but what seditious were, Hateful and harmful and ever to the best, Whispering their scandals ... " In 1614 the poet and playwright George Chapman poured scorn on the popular appetite for printed news. However, his initial scorn did not stop him from turning his pen to satisfy the public's new found appetite for scandal. From the advent of the printing press the number of books printed each year steadily increased, and so did literacy rates. With a growing and socially diverse readership appearing over the sixteenth and seventeenth centuries, printed texts reflected controversy in every area of politics, society and religion. In the advent of the Civil War, print was used as the ideological battleground by the competing forces of Crown and Parliament. What sorts of printed texts were being produced? How widespread was literacy and who were the new consumers of print? Did print affect social change? And what role did print play in the momentous English Civil War?
Literature Books%%%Radio-Recordings%%%History
---
Melvyn Bragg
Melvyn Bragg and guests discuss the history of thought about space, and examines whether cyberspace has introduced a new concept of space in our world or if its roots are in Einsteinian physics.
Radio-Recordings%%%History%%%Humanities
---
Melvyn Bragg
Edward Gibbon wrote of the decline of the Roman Empire, "While that great body was invaded by open violence, or undermined by slow decay, a pure and humble religion gently insinuated itself into the minds of men, grew up in silence and obscurity, derived new vigour from opposition, and finally erected the triumphant banner of the cross on the ruins of the Capitol." But how far is the growth of Christianity implicated in the destruction of the great culture of Rome? How critical were the bawdy incursions of the Ostrogoths, the Visigoths and the Vandals to the fall of the Roman Empire? Should we even be talking in terms of blame and decline at all? St Augustine wrote about the fall of the Roman Empire in the fifth century AD, Edward Gibbon famously tackled it in the eighteenth and it is a question that preoccupies us today.
Radio-Recordings%%%Classical World
---
Wole Soyinka
When Osama bin Laden declares that the world is divided between believers and non-believers, it is easy to identify the menace of the fanatic mind but, in what other company can we place George Bush when we hear him declare that 'you are either with us or you are on the side of the terrorists'? We fail at our peril to recognize a twin strain of the same fanatic spore that threatens to consume the world in its messianic fires. What could be the role of the 'invisible' religions and world views in tempering the forces that seek to dichotomise the world?
Radio-Recordings%%%Politics & Public Policy
---
Special Interest

Korea - People, Country and Culture
Keith Howard, Susan Pares & Tessa English , SOAS , 1996
From centuries of relative obscurity, Korea is rapidly becoming a major economic force in the world. This book is intended to act as a useful resource bank of information, including sections on geography, history, religion, art and economics
Special Interest%%%Geography
0-728-60266-0
1276

1

copies
B2 C1 C2
---
TV Documentaries
BBC
Diarmaid MacCulloch explores the extraordinary rise of Roman Catholic Church.
Religion
---
BBC
Diarmaid MacCulloch examines the concept of scepticism in Western Christianity.
Religion
---
BBC
Diarmaid MacCulloch explores Eastern Orthodox Christianity\'s fight for survival.
Religion
---
BBC
Diarmaid MacCulloch traces the growth of Evangelical Protestantism across the globe.
Religion
---
BBC
Diarmaid MacCulloch looks at the Reformation and its attack on the Catholic Church.
Religion
---
BBC
The Bible describes how Sodom and Gomorrah were destroyed in a storm of fire and brimstone. Could the inspiration for this story come from a natural apocalypse around the Dead Sea in the Middle East?
Religion
---
Sian Salt
One year, six continents, 80 rituals - smoking babies, naked men festivals, cargo cults and serpent-handling. From Taoism in China to a Voodoo mass in West Africa, Pete Owen Jones presents the definitive guide to faith on earth.
Religion
---
Sian Salt
Pete Owen Jones's epic journey exploring the world's beliefs continues in the Middle East, where he encounters an unknown side to a land scarred by religious strife.
Religion
---
Sian Salt
Pete Owen Jones's adventures continue as he embarks on the American leg of his religious odyssey to find out why, when it comes to ritual, anything goes.
Religion
---
Sian Salt
After examining 49 faiths, Pete Owen Jones journeys from the Nepalese Himalayas to the south of India to make sense of the mystery of Indian religions, including the transmigration of the soul, karma, the pantheon of gods and the high regard for gurus.
TV-Recordings%%%Other%%%Religion
---
Novelist Howard Jacobson
Leading British writer Howard Jacobson, a Jew himself, examines the origins and consequences of Christian belief. He argues that although Christianity originated in devout Judaism, for Jews it has been, for the most part, a calamity.
Religion
---
Rageh Omaar
Acclaimed war correspondent Rageh Omaar examines the effect the Crusades have on the world today. In the West, the Crusades are a chapter of Christian history that has little impact on our everyday lives, but in the Middle East many believe that the Crusades are happening again.
Religion
---
BBC
There are some who believe that Darwin\'s theory of evolution has weakened religion, fuelled in part by Richard Dawkins\' publishing phenomenon The God Delusion. Conor Cunningham argues that nothing could be further from the truth.
TV-Recordings%%%Humanities%%%Religion
---
Channel 4
On the third anniversary of the 7/7 London Bombings, political commentator and journalist Peter Oborne investigates whether these attacks and the fear of terrorism has fuelled the rise of violence, intolerance and hatred against British Muslims
Religion
---
Channel 4
Dispatches goes undercover to investigate allegations that teachers regularly assault young children in some of the 2,000 Muslim schools in Britain run by Islamic organisations.
Religion
---
BBC
Dispatches investigates a fundamentalist Islamic group headquartered in Britain, and its claims to have placed its \'brothers\' in positions of political power here.
Religion
---
UKTV
Dr Tony Spawforth investigates the religion founded by the Pharaoh Akhenaten.
TV-Recordings%%%Classical World%%%Religion
---
BBC
It is said that once, the mighty King Solomon ruled an empire that stretched across the ancient world. According to Biblical lore, at the height of his powers he built the 'First Temple', the most magnificent building of its day, bedecked in gold, to house the Ark of the Covenant
Religion
---