BBC
Professor Brian Cox looks at the rings of Saturn, formed from a chaotic cloud of gas.
Physics
---
BBC
How an envelope of gas can create some of the most wondrous sights in the solar system.
Physics
---
BBC
Brian Cox shows how a planet's size can make the difference between life and death.
Physics
---
BBC
Brian Cox explores how the search for aliens has followed the search for water.
Physics
---
BBC
Professor Brian Cox seeks to understand the nature of time.
Physics
---
BBC
Brian Cox takes on the story of the force that sculpts the entire universe - gravity.
Physics
---
UPCSE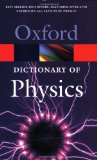 A Dictionary of Physics
Daintith, J. , Oxford University Press , 2005
This essential reference work is the most popular paperback dictionary of physics available. It contains over 3,500 clear and concise entries, covering all commonly encountered physics terms and concepts, including terms relating to astronomy and astrophysics, and terms relating to physical chemistry.
UPCSE Books%%%Physics
978-1845292843
8559

3

copies
---
978-0-19-914682
7348

2

copies
---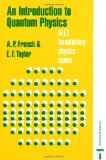 An Introduction to Quantum Physics
A.P. French & Edwin F. Taylor , Nelson Thornes Ltd , 1979
This book covers the fundamentals of quantum physics through the full Coulomb theory of the hydrogen atom. A semi-quantitative analysis of the helium atom, and a qualitative description of the build up of the periodic table, ending with a brief discussion of radiation by atoms.
UPCSE Books%%%Physics
0-748-74078-3
636

1

copies
---
978-07487-67489
7349

1

copies
---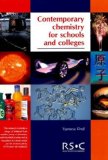 Contemporary Chemistry for Schools and Colleges
Vanessa Kind , Royal Society of Chemistry , 2004
This book is intended for those studying GCSE Chemistry, but is also useful for students of Biology and Physics, as the book focuses on the chemical principles central to many areas in molecular physics and molecular biology
UPCSE Books%%%Chemistry
0-854-04382-9
777

1

copies
---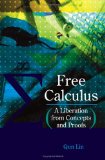 Frre Calculus - A Liberation from Concepts and Proofs
Qun Lin , World Scientific Ltd , 2008
Conventional calculus is too hard and too complex. Students are forced to learn too many theorems and proofs. In "Free Calculus", the author suggests a direct approach to the two fundamental concepts of calculus - differentiation and integration - using two inequalities. Regular calculus is condensed into a single concise chapter. This makes the teaching of physics in step with the calculus teaching.
Maths%%%UPCSE Books
9789812704580
104082

1

copies
---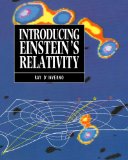 Introducing Einstein's Relativity
Ray D'Inverno , Oxford University Press , 1992
Einstein's theory of relativity is undoubtedly one of the greatest achievements of the human mind. This book provides students with a sound mathematical introduction coupled to an understanding of the physical insights needed to explore the subject
Physics
0-198-59686-3
1855

1

copies
---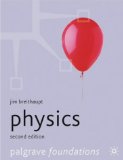 Physics ( 2nd edition )
Jim Breithaupt , Palgrave Macmillan Ltd , 2003
An authoritative text providing a first course in physics for students on access or foundation programmes and non-specialist students on degree courses such as biological sciences, chemical sciences, engineering, mathematics and geology for whom physics is a subsidiary subject
UPCSE Books%%%Physics
1-403-90055-8
634

1

copies
---
0-07-144814-4
7350

1

copies
---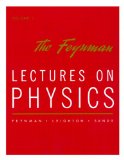 The Feynman Lectures on Physics - Volume I
Richard P. Feynman, Robert B. Leighton & Matthew Sands , Addison-Wesley Publishing Company , 1963
Richard P. Feynman's "Lectures on Physics" are renowned as the classic resource for students and professionals alike, ranging from the most basic principles of Newtonian physics through to formidable theories such as Einstein's general relativity, superconductivity and quantum mechanics
UPCSE Books%%%Physics
0-201-02116-1
635

1

copies
---
0-201-02117-X
1008

1

copies
---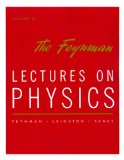 The Feynman Lectures on Physics - Volume III
Richard P. Feynman, Robert B. Leighton & Matthew Sands , Addison-Wesley Publishing Company , 1963
The third volume centres on quantum mechanics, and shows, for example, how the double-slit experiment contains the essential features of quantum mechanics
UPCSE Books%%%Physics
0-201-02118-8
1009

1

copies
---
0-486-60081-5
2079

1

copies
---