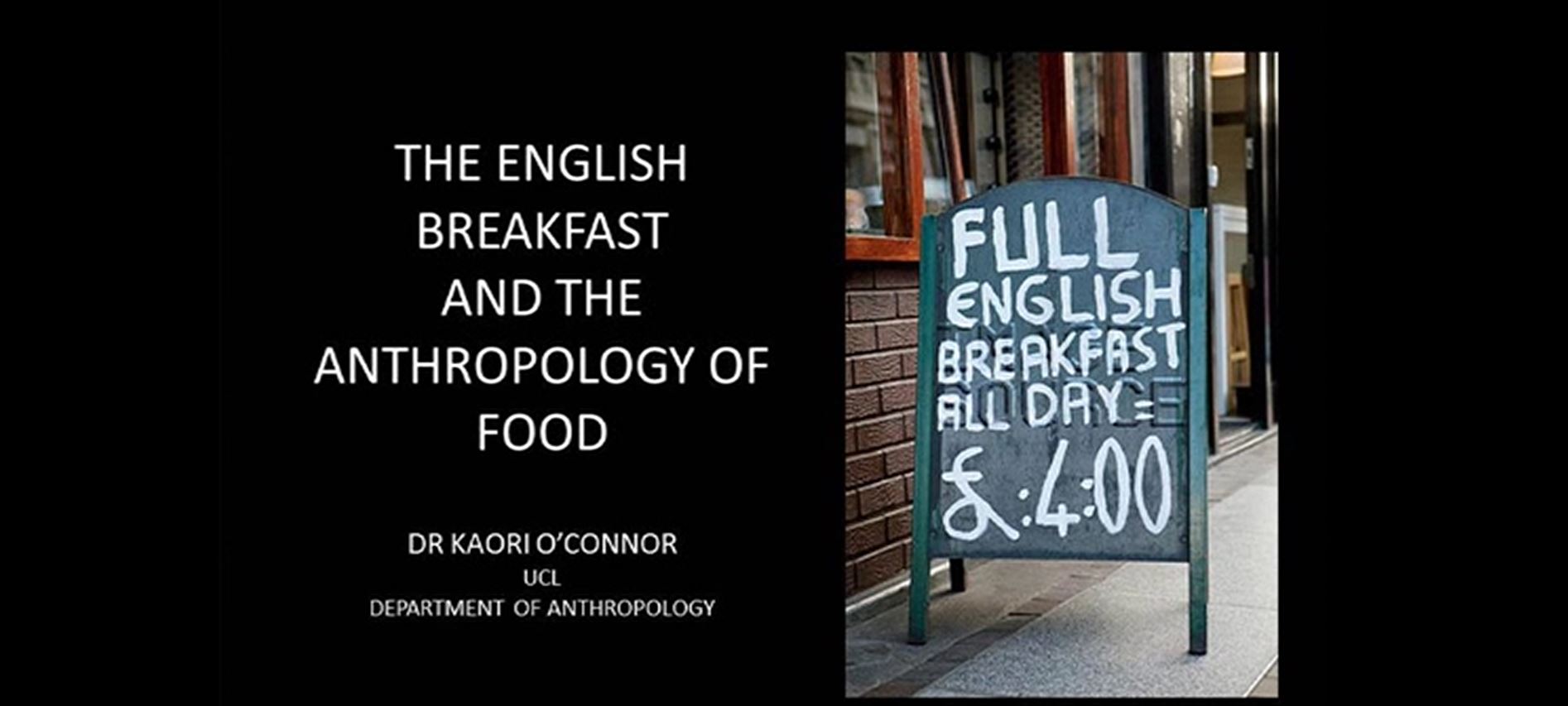 Dr Kaori O'Connor
Diploma Lecture October 2013
Anthropology
---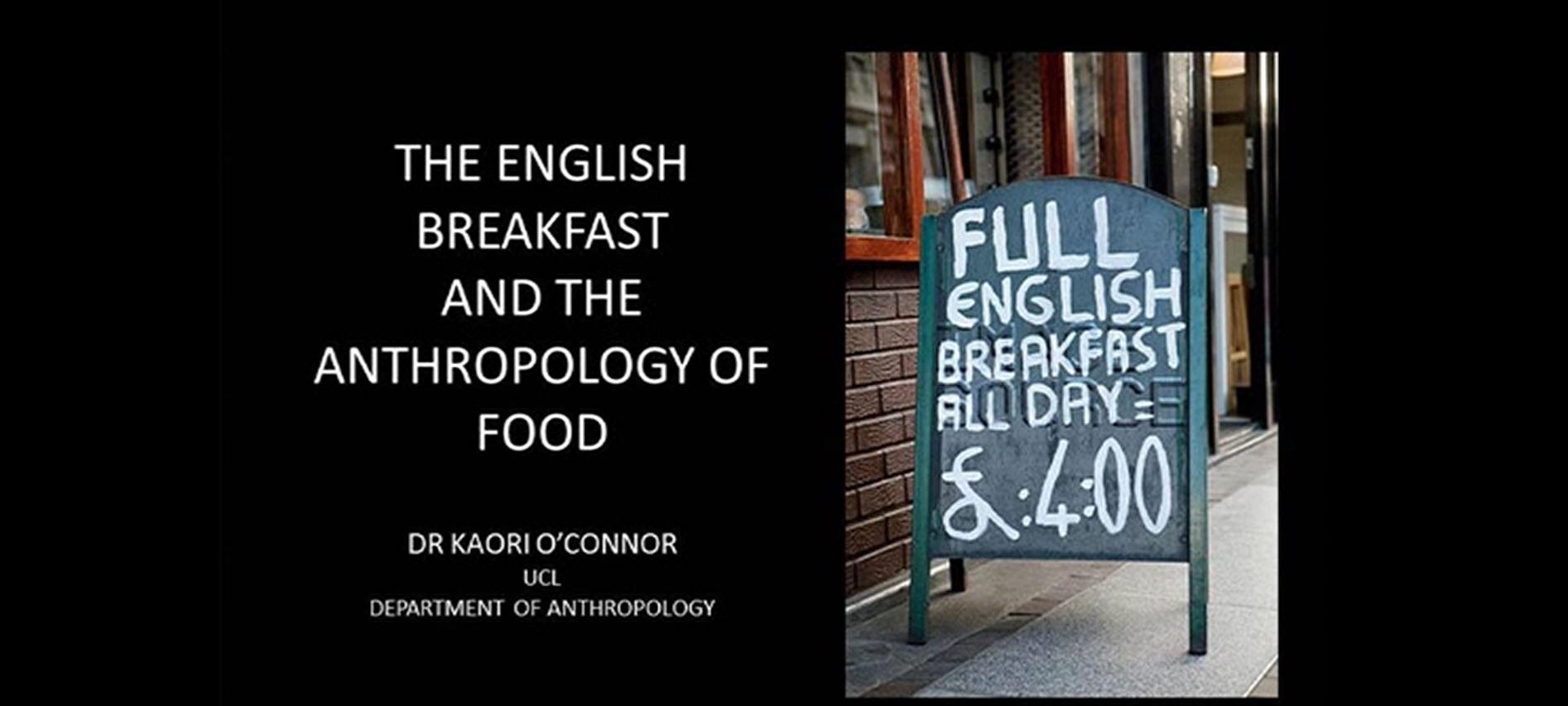 Dr Kaori O'Connor
Pres-sessional Lecture June 2013
Lectures
---
Radio Recordings
Radio 4
Not many scientists are prepared to take tales of alien abduction seriously, but John Mack, a Harvard professor who was killed in a road accident in north London last year, did. Ten years on from a row which nearly lost him his job, hundreds of people who claim they were abducted still revere him.
Anthropology
---
Jeremy Seal
A meticulously researched history of the Santa Claus myth, tracing the munificent, rosy-cheeked one's journey from medieval Constantinople, through renaissance Amsterdam to his twentieth century comeback in the advertising studios of New York City.
Anthropology
---
Alex Kapranos
In September 2005, Alex Kapranos began writing about what he ate while touring the world with the rock band Franz Ferdinand. The writing is as much about where he eats and the people he eats with as the unusual flavours he tastes on the road. Whether it's munching donuts with cops in Brooklyn, swallowing bull's balls with the band in Buenos Aires or queuing for a saveloy in South Shields, these are surprising and vivid snapshots of life on the road. Funny, poignant, sickening or sexual depending on the situation, the material, both new and previously published in the "Guardian", is fascinating and entertaining.
Anthropology
---
Cecil Helman
To be a good doctor you have to be a compassionate chameleon, a shape shifter - a shaman. Even if your adaptation to your patients' world happens at an unconscious level you should always work within their system of ideas, never against it...' So writes Cecil Helman after 27 years as a family practitioner in the suburbs of North London interlaced with training and research as a medical anthropologist, comparing a wide variety of health systems. This unique combination of frontline health worker and detached academic informs the many stories that make up this fascinating book.
Anthropology
---
Jon Savage
In 1945, just as the war was ending, 'the teenager' arrived. This is the story of how we got to that moment - the century and a half of ferment, folly, and angst that created a separate Teen Age in Europe and America.
Anthropology
---
Bill Bryson
Bill Bryson's first travel book opened with the immortal line, 'I come from Des Moines. Somebody had to.' In his deeply funny new memoir, he travels back in time to explore the ordinary kid he once was, and the curious world of 1950s America. It was a happy time, when almost everything was good for you, including DDT, cigarettes and nuclear fallout. This is a book about growing up in a specific time and place. But in Bryson's hands, it becomes everyone's story, one that will speak volumes - especially to anyone who has ever been young.
Anthropology
---
Tobias Jones
This is a travel book, an account of the year Tobias Jones spent living in communes and amongst unusual dreamers. It is his attempt to retreat from the 'real world' - which is making him emptier and angrier by the day - and seek out the alternatives to modern manners and morality.
Anthropology
---
Edward Stourton
Edward Stourton tries to make sense of a decade in which history has been put on fast forward. There has been a revolution in the way we communicate, widespread alarm about the planet's very survival and a challenge to the world order. What does it mean for the way we live as we head into 2010? The impact of the internet - dreamt up by visionaries, embraced by commerce and full of (not always welcome) surprises.
Anthropology
---
Sigmund Freud
Written in 1905, Freud's groundbreaking 'Three essays on the theory of sexuality' is one of the pillars on which modern psychoanalysis rests. In the first of these essays, 'Sexual Aberrations' Freud unravels the complex diversity of human desire. Lisa talks to author, Kathy Lette to find out why fetishism isn't too far from shopping and she meets writer and psychoanalyst, Adam Phillips to find out why Freud thought the sexual instinct is such an irresistible force.
Anthropology
---
Sigmund Freud
The second of Freud's 'Three essays on the theory of sexuality' is his ground breaking and shocking exploration of the relationship between children and their parents. In 'Infantile Sexuality' Freud outlines why our experiences and frustrations in childhood form the basis for our adult neuroses. Lisa Appignanesi talks to psychoanalysts and writers to find out how Oedipus lives on today.
Anthropology
---
Sigmund Freud
In The last of Freud's essays on sexuality he explains why the troubled adolescent has to relive childhood in a bid to leave home. Lisa talks to psychoanalysts working today to find out how the struggles of adolescence have changed over the course of hundred years. She also talks to writer, Sue Townsend to find out what inspired her to write about teenager Adrian Mole and what Freud might have made of him, now, aged 38 and 3/4.
Anthropology
---
Sigmund Freud
Fragment of an Analysis of a Case of Hysteria' is Freud's first great case history. Dora was brought to Freud for analysis by her father because of hysterical symptoms and threatened suicide. Dora rejected Freud's interpretations and fled before her treatment was over. Why did she leave and what did Freud learn from his apparent failure? Lisa talks to psychoanalyst and writer, Susie Orbach to find out why 'Dora' would lead to the invention of one of psychoanalysis's most important tools.
Anthropology
---
Sigmund Freud
The Joke Book. In 'Wit and its relation to the Unconscious' Freud explained why the joke, like the dream provides a unique window into the unconscious. Lisa talks to comic Arnold Brown and therapist turned comedian Inder Manocha, to find out what drives the urge to make others laugh. She also talks to psychoanalysts David Bell to find out why we laugh, why we give ourselves away by our jokes and asks if there is a place for humour on the therapist's couch.
Anthropology
---
Greg Dyke
James Cook is one of Britain's foremost explorers. His three voyages to the Pacific added greatly to the fields of navigation, anthropology and biology. His aim was to go, "farther than any man has been before me, but as far as I think it possible for a man to go".
Radio-Recordings%%%Geography%%%History
---
Melvyn Bragg
Six thousand years ago, between the Tigris and the Euphrates, the first cities were being built. The great empire to spring from the region was Babylon, which held sway for over a thousand years and in that time managed to garner an extraordinarily bad press: it's associated with the Tower of Babel, with Nineveh where Jonah is sent to preach repentance and, perhaps most famously, with "Mystery, Babylon the Great, the Mother of Harlots and Abominations of the Earth" - the whore of Babylon, who in Revelation is taken to personify the city itself. It's not just the Bible; Herodotus described the Babylonians as effeminate, lascivious and decadent as well. But what is the true story? Classics in this country has meant a study of Greece and Rome, but there is an increasingly vocal contingent that claims that Babylonian culture has been hugely undervalued, and that there is a great wealth of extraordinary literature waiting to be translated.
Anthropology
---
Melvyn Bragg
Melvyn Bragg and guests discuss childhood. The 20th Century was proclaimed the Century of the Child. It has been much else but in the western world the position, the possibilities, the meaning and the story of childhood have been changed, for many, monumentally
Anthropology
---
Melvyn Bragg
With Professor Malcolm Bowie, Marshall Foch Professor of French Literature at Oxford University and Director of Oxford's European Humanities Research Centre; Dr Nancy Wood, Chair of Media Studies, University of Sussex and author of Vectors of Memory.
Anthropology
---
Melvyn Bragg
With Professor Russell Stannard, physicist, religious writer and author of The God Experiment; Andrew Samuels, Jungian analyst and Professor of Analytical Psychology, University of Essex.
Anthropology
---
Melvyn Bragg
Melvyn Bragg and guests discuss progress. As man has grown in years and knowledge, has he also progressed in terms of happiness and a true understanding of the human condition?
Anthropology
---
Melvyn Bragg
Melvyn Bragg and guests discuss the areas of conflict and agreement between science and religion.
Anthropology
---
Melvyn Bragg
Slavery and empire are two themes that run right through this country's history. Britain's imperial project dominated at least the last three centuries of our national life. Its advocates claim it was a civilising mission by which Britain spread enlightenment and improvement across the globe. Opponents have long seen it as a brutal business, with Britons cast as cruel oppressors out to exploit a conquered world. Is our imperial history so clear cut? What if Britons were themselves captives, either as prisoners of an imperial enterprise that sucked them in, generation after generation or, in some startling cases, as slaves to foreign peoples? Is slavery an inevitable part of empire: does it come with the territory? And how did Britain finally shake it off?
Anthropology
---
Melvyn Bragg
The Greeks gave us the word aristocracy; it takes its root from 'aristo', meaning best and 'kratos', meaning rule or power. And for more than five hundred years Britain was ruled by a class that was defined, at the time, as the best. They founded their ascendancy on the twin pillars of land and heredity and in terms of privilege, preferment, power, style and wealth, they dominated British society. As the Earl of Chesterfield confidently informed the House of Lords in the mid-18th century, "We, my lords, may thank heaven that we have something better than our brains to depend upon." What made the British Aristocracy the most successful power elite in the world? And what brought about its decline?
Anthropology
---
Melvyn Bragg
With Richard Wollheim, Professor of Philosophy, University of California in Berkeley; Jonathan Dollimore, Professor of English, York University.
Anthropology
---
Melvyn Bragg
Why did Modern Science develop in Europe when China seemed so much better placed to achieve it? This is called the Needham Question, after Joseph Needham, the 20th century British Sinologist who did more, perhaps, than anyone else to try and explain it. Why did China's early technological brilliance not lead to the development of modern science and how did momentous inventions like gunpowder and printing enter Chinese society with barely a ripple and yet revolutionise the warring states of Europe?
Anthropology
---
Melvyn Bragg
Melvyn Bragg and guests discuss the philosophy of love. With Professor Roger Scruton, author of many books including Sexual Desire; Angie Hobbes, lecturer in philosophy at Warwick University; Thomas Docherty, Professor of English at the University of Kent.
Anthropology
---
Lord Broers
When I returned to this Engineering Department from the USA in 1984 my wife and I bought an historic and wonderful house some ten miles south of Cambridge. It was built around 1520, a date that could be substantiated to within a decade by the form of the oak beams that comprised its floors and ceilings. These had been shaped by iron blades that only lasted about ten years. Being someone of the present rather than the past I had not previously been much preoccupied with history but living in the splendid oak structure - like a fine sailing vessel that had gone aground - inspired me to wonder what had preoccupied the technologists and scientists of that age...
Anthropology
---
TV Documentaries
Channel 4
The children of 9/11 - from those who were in the womb to those on the brink of adulthood - reveal how children come to terms with tragedy and how families confront grief.
Anthropology
---
BBC
Through compelling testimony from 7-10 year-old survivors, this film reveals how the deadly wave and the Fukushima nuclear accident have changed children's lives forever
Anthropology
---