9780582099128
104930
SAC

1

copies
---
9780582099111
104932
SAC

1

copies
---
9780194340830
104936
SAC

1

copies
---
9780194340861
104938
SAC

1

copies
---
0-582-32526-9
740
SAC

6

copies
---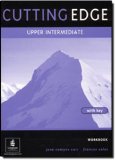 Cutting Edge Upper-Intermediate - Workbook
Carr, J. & Eales, F. , Longman , 1999
Consolidates and extends essential language covered in the Students' Book *'Improve your writing' and 'Listen and read' sections systematically develop skills *Pronunciation and spelling sections improve student confidence in typical problem areas *Accompanied by an optional Student Cassette/Audio CD with exercises on grammar and pronunciation
16.6
0-582-32527-7
178
SAC

6

copies
---
9780582325258
103250
SAC

1

copies
---
9789812430205
104928
SAC

1

copies
---
9780194335614
103544
SAC

1

copies
---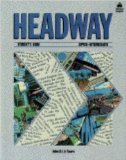 Headway Upper-Intermediate - Student's Book
Soars, J. & Soars, L. , Oxford University Press , 1987
The aim of this book is to teach learners to use English both accurately and fluently. Grammar and vocabulary are taught and explained thoroughly, and all four language skills are developed systematically.
0-194-33559-3
943
SAC

4

copies
---
0-194-33559-3
943
SAC

1

copies
---
9780194330855
104924
SAC

1

copies
---
9780582098336
104920
SAC

1

copies
---
9780582098411
104922
SAC

1

copies
---
9780521376402
104926
SAC

1

copies
---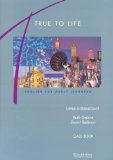 True to Life Upper-Intermediate Class book
Gairns, R. & Redman, S. , Cambridge University Press , 1997
True to Life is a five-level course for adults. To ensure a high level of motivation, the course focuses on contemporary themes, language and learning styles that are relevant to adult learners. The Starter level provides between 40 and 60 hours of class work. The other levels provide between 72 and 96 hours of class work, depending on the various options used. The range of extra materials ? photocopiable worksheets, tests and videos ? create a comprehensive and flexible teaching package. The ready-made lessons can be used as they stand, saving teacher time, or adapted using the optional activities suggested in the Teacher?s Book.
15.6
9780521574839
7396
SAC

3

copies
---