9781844551576
101438

1

copies
---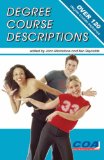 Degree Course Descriptions
John Mainstone & Ken Reynolds , Cambridge Occupational Analysts , 2007
Descriptions of degree courses written by heads of departments and senior lecturers at major universities. Each description contains: a wide-ranging overview of the course area; details of typical course structures; career opportunities for graduates; recommended reading; and website links.
9780955054150
9100

1

copies
---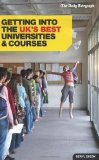 Getting into the UK's Best Universities & Courses
Beryl Dixon , Trotman Publishing , 2008
What are the UK's best universities and courses? How do you win a place on the most highly rated courses? With over half a million students now applying to university every year the competition is fierce, so if you set you goals high and dream of studying on a highly regarded course at a good university, this book is for you.
9781844551798
10026

1

copies
---
9781843610946
10024

1

copies
---
9781843611332
9110

2

copies
---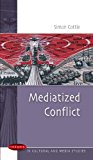 The PhD Application Handbook
Peter J. Bentley , Open University Press , 2006
"The PhD Application Handbook" is the first comprehensive handbook for people wishing to apply for a PhD in the UK. It provides a step-by-step guide to PhDs, explaining: what a PhD is; how to apply for your PhD; how to find the right university, supervisor and project.
---
9781412930260
9106

1

copies
---
9780007313488
10030

1

copies
---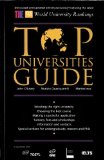 Top Universities Guide
Nunzio Quacquarelli, John O'Leary & Martin Ince , Quacquarelli Symonds Ltd , 2009
"Top Universities Guide" includes everything you need to know about studying at a top university, at home or abroad. This updated edition includes profiles of the top 100 universities worldwide, and advice on how to make a successful university application.
9780955815713
9098

1

copies
---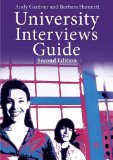 University Interview Guide 2nd Edition
Andy Gardner & Barbara Hamnett , JFS School , 2009
This unique new book offers invaluable information to sixth-formers, their teachers and higher-education advisers as students prepare for university interviews. It is an important resource, built up over many years, based on the real-life interview experiences of sixth-formers at JFS School in London. The information they provided has been assembled into an A-Z of more than eighty university degree courses, each with subject-specific advice and sample interview questions. The book also provides detailed advice on preparing for interviews generally.
9780954824518
9108

1

copies
---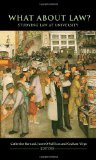 What About Law? Studying Law at University
Catherine Barnard, Janet O'Sullivan, & Graham Virgo , Hart Publishing , 2007
"What About Law?" counters the perception that law is a dry, dull subject. On the contrary, it shows how the study of law can be fun, intellectually stimulating, challenging and of direct relevance to students. Using a case study approach, the book introduces prospective law students to the legal system, as well as to legal reasoning, critical thinking, and argument.
9781841136325
9104

1

copies
---