9780198607625
9071

1

copies
---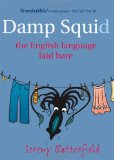 Damp Squid: The English Language Laid Bare
Jeremy Butterfield , Oxford University Press , 2008
Using evidence provided by the world's largest language databank, the Oxford English Corpus, Butterfield uncovers fascinating facts about the English language. Where does our vocabulary come from? How do word meanings change? How is our language really being used? This entertaining book has the up-to-date and authoritative answers to all the key questions about our language.
9780199239061
9072

1

copies
---
0-19-866282-3
9070

1

copies
---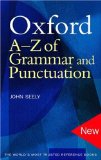 Oxford A-Z of grammar and punctuation
John Seely , Oxford University Press , 2004
This work provides the basic information about grammar and punctuation that people need on a day-to-day basis. Arranged A-Z, it contains entries for standard grammatical terms as well as dealing with specific questions of usage.
9780198608974
101308

1

copies
---
9780192807106
9066

1

copies
---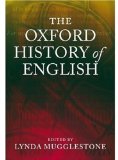 The Oxford History of English
Linda Mugglestone , Oxford University Press , 2006
This book presents the history of English from its obscure Indo-European roots to its twenty-first century position as the world's first language. It shows how English evolved in the British Isles and how it spread to the United States and through the old British empire to every corner of the world.
0-19-924931-8
9073

1

copies
---